Paralympic Personal Bests
Since the fantastic London 2012 Paralympic Games, Winchester City Council, Winchester GoLD and River Park Leisure Centre have worked hard to grow and provide opportunities for people with additional needs to take part in sport and physical activity. In celebration of London 2012 we held our first Paralympic Personal Bests event. Children and adults are invited to attend a day of fun sports and activities competing against themselves to beat their own scores!
We are very disappointed that we've had to postpone this year's Paralympic Personals Bests… but we cannot wait to welcome you back next year to our 2021 event which will be taking place at the NEW Winchester Sport and Leisure Park on Bar End Road.
This new facility consists of an impressive; eight court sports hall, two large studios, four squash courts, a 200 station gym with accessible equipment, as well as an 50 metre pool accompanied with a warm training pool with a submersible lift and a hydrotherapy suite!
We will be designing next year's event so that you have the opportunity to access all these fantastic facilities whilst participating in a wide range of fun and exciting new sports and activities!
We have provisionally booked Wednesday 25 August 2021 (date to be confirmed early next year), so please pencil this to your calendar.
Don't forget to download your activity sheet (pdf, 537kb) and complete the tasks we have set you! We would love to see any photos or videos of you taking part in the challenges that we've set you!
Please send photos to sport@winchester.gov.uk or tag @activewinchester and @winchestergold using the hashtag #WinchesterPBs2020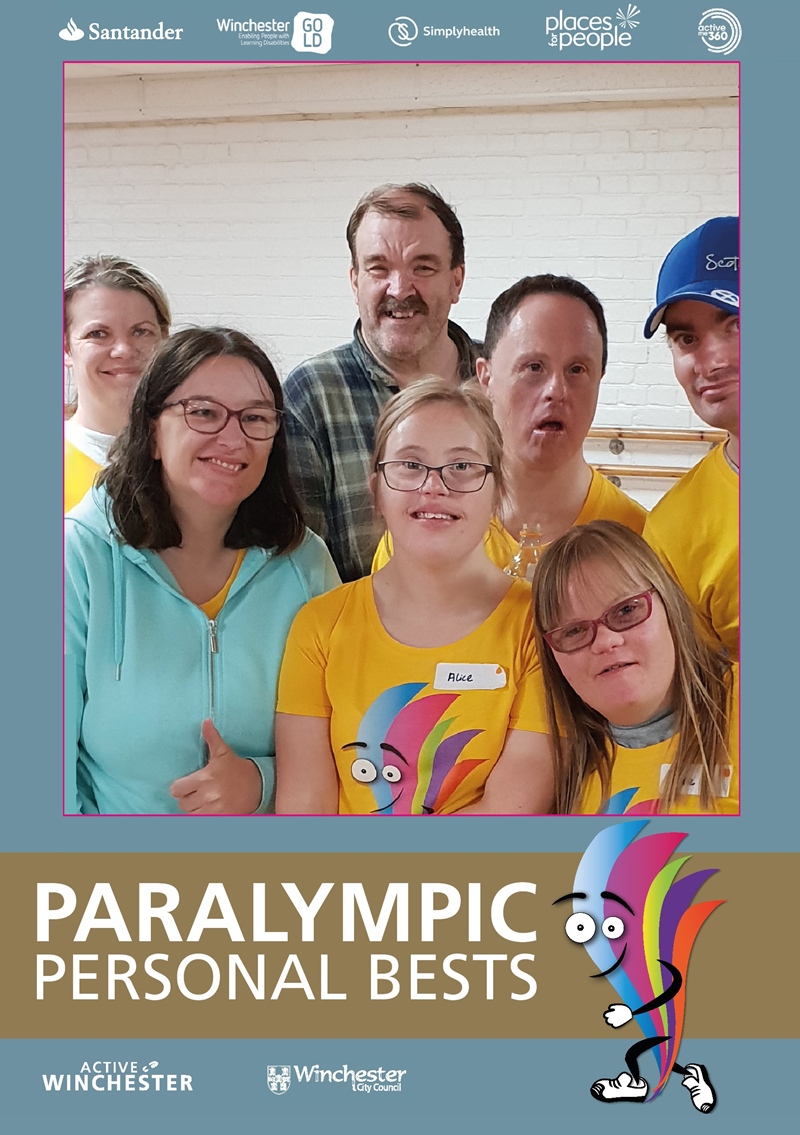 For further information on disability sport opportunities within Winchester please visit: www.winchester.gov.uk/activewinchester/disability-sport/ or for general enquiries please contact Calum Drummond on 01962 848329.