Local Development Scheme 2021 and Local Plan Action Plan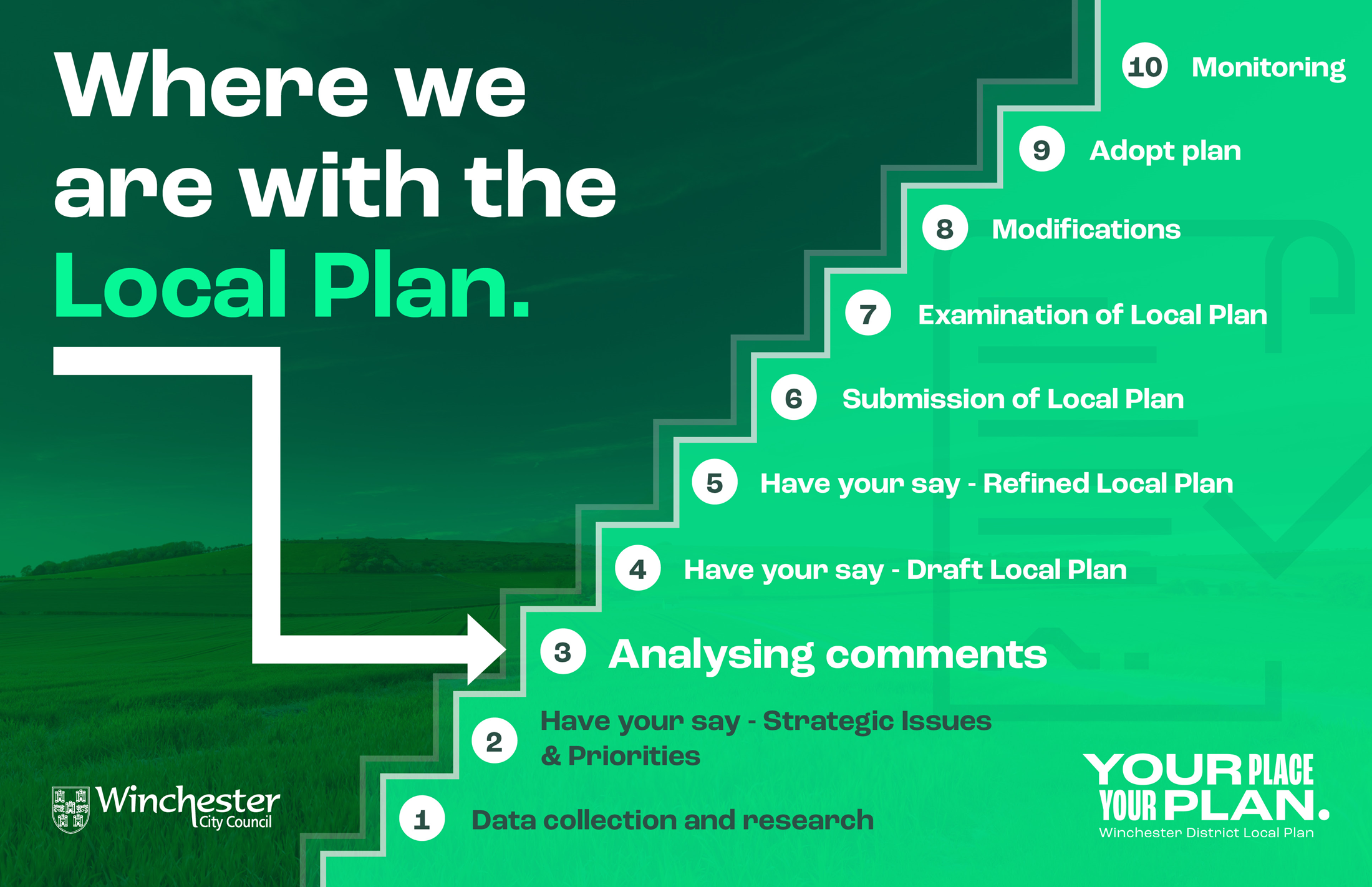 The Local Development Scheme (LDS) sets out the council's programme for the production of planning policy documents that form the Winchester Local Plan. Originally produced in 2005, the LDS has been revised on a regular basis to reflect the council's evolving strategic planning programme, as well as new government legislation and regulations. All previous versions of the LDS have now been superseded but can be viewed on the LDS Archive page below.
The latest LDS was approved by the council's Cabinet (Local Plan) Committee on 21 July 2021 and was brought into effect immediately.
The Government has recently consulted on significant changes to the way that Local Plans are prepared as well as other changes to the planning system. The documents are as follows:
The White Paper "Planning for the Future" sets out proposals for a new national planning system and can be viewed here.
The 'Proposed Changes' document sets out short-term amendments to the current planning system and is here.
There has been a series of online briefing sessions explaining the potential impacts of these two consultations for the council and they are available to view here.
A copy of a PowerPoint presentation which summarises the proposed changes can also be viewed here.
A response to the Proposed Changes to the current Planning System was agreed at Cabinet on 29 September – a copy of the report is available here. A response to the government's White Paper was agreed at Cabinet on 21 October – a copy of the report is available here.
The council has now prepared a 'Local Plan Action Plan (pdf, 618kb)' which was approved by cabinet on 16 December 2020. The Action Plan sets out the steps to be taken to progress the new Local Plan in a way which enables us to pivot towards the new system if and when it comes into force.