Council green-lights £1.5 million boost for communities across Winchester district 
£1.5 million of new community infrastructure spending has been given the green light by Winchester City Council following a Cabinet meeting on Tuesday 17 October.
The money has been raised through the Community Infrastructure Levy (CIL), which is in place to ensure local communities, particularly those affected by new developments, are provided with services, facilities and infrastructure.
This year's allocations have focused on health and fitness improvements, active travel improvements, greater opportunities for play for children of all abilities, and supporting the district to become greener faster – as outlined in the Council Plan priorities.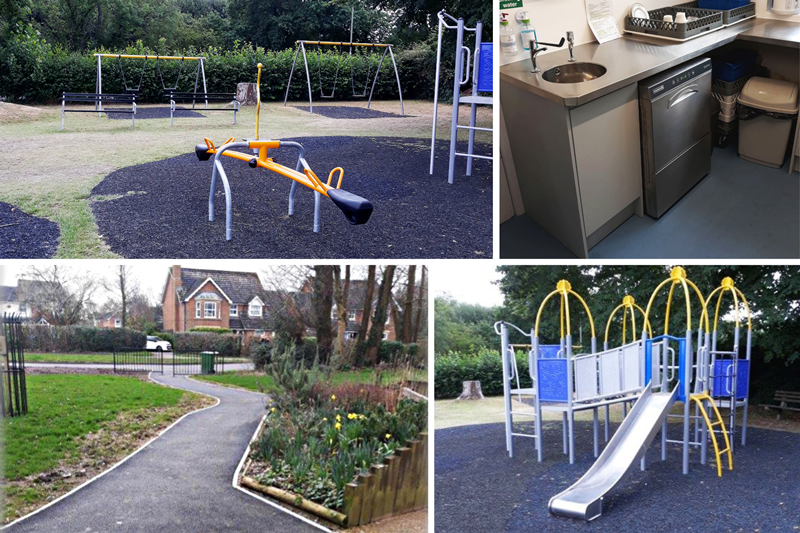 This year, significant funding has been allocated towards establishing temporary consulting rooms at Bishops Waltham Doctor's Surgery (£217,000), as well as the redevelopment of Waterlooville Leisure Centre (£200,000), which provides access to health and leisure facilities for people in living the south of Winchester District.
Meadowside Leisure Centre in Whiteley is also set for an upgrade, with £60,000 of CIL funding allocated to install air source heat pumps and solar panels that will reduce the facility's carbon footprint.
13 community projects across the district are also set to receive a boost, with between £10,000 and £50,000 allocated for a range of benefits including community centre upgrades, energy efficiency measures and play equipment.
Among those is Memorial Park in Compton, which will receive £15,000 to go towards inclusive pay equipment, and Swanmore Allotments, which will receive £12,100 to help upgrade allotment facilities with new drainage, a composting toilet, fencing and more.
The allocations also include £50,000 towards St Barnabas Church to go towards a much-improved community building, £40,000 to support new energy efficiency measures at Jubilee Hall in Bishops Waltham and £18,674 for low-energy lighting at Winchester Rugby Club.
Cabinet Member for Place and the Local Plan, Cllr Jackie Porter said:
"Ensuring that local communities benefit from development in their area is at the heart of the community infrastructure levy funding. We're really pleased with the applications we've received this year, which show the breadth of initiatives that the Levy can find – we're particularly pleased that it is also widely spread across the district too".
The allocations also include up to £410,000 towards the refurbishment of public toilets across the town and district, as detailed in the council's Public Toilet Conveniences Strategy, agreed at a Cabinet meeting on 13 September.