Council Cuts Ribbon on North Whiteley Homes
Winchester City Council unveiled 9 new homes in North Whiteley last week in a ribbon-cutting ceremony at the site.
The properties are the last to be completed as part of the council's scheme at the wider North Whiteley development, bringing the total number of homes that have been handed over to the local authority up to 54.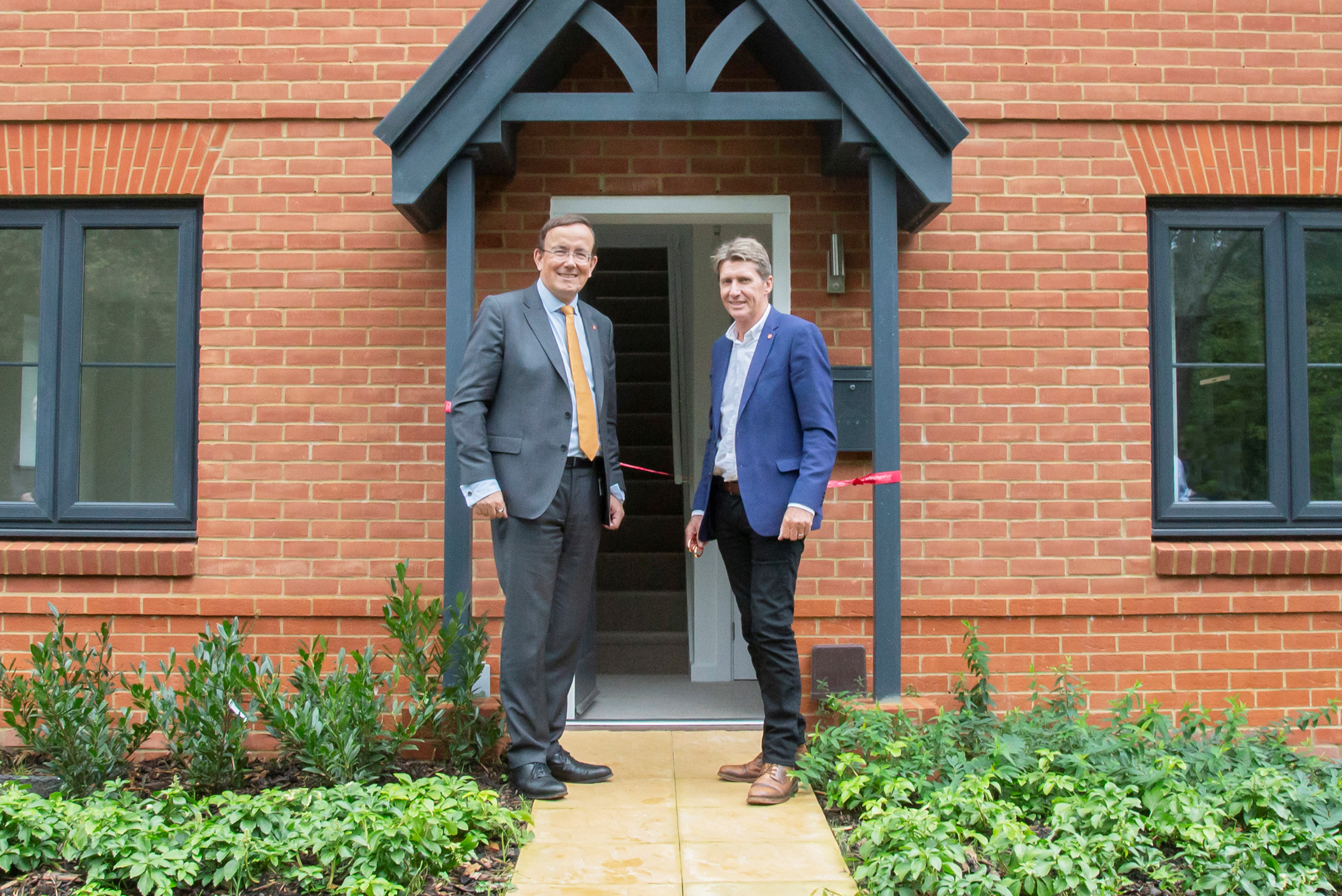 The homes, built by Countryside Partnerships (formerly Drew Smith Ltd), are part of Winchester City Council's work to provide good quality, affordable homes in the district.
Energy efficiency is also a key factor in the design of the homes, which have been built to AECB (Association for Environment Conscious Building) standards, meaning they'll be less expensive to run and produce less carbon emissions.
21 two- to three-bedroom houses, each with its own garden, as well as six two-bed flats, have been taken up as affordable rental properties through Hampshire Home Choice.
A further 27 houses have been made available through shared ownership, with the remaining nine properties available through the scheme's website, www.cobbettgardens.com
The council's scheme of 54 homes is part of the larger North Whiteley development, which will include 3,500 homes, two primary schools, a secondary school, retail and community centre and significant highway improvements.
Speaking about the Scheme, Cabinet Member for Housing Cllr Chris Westwood said:
"We're committed to providing Homes For All, helping to ensure that people of all ages and incomes can continue living in the district, whether through shared ownership, council housing, or longer-term renting.
"Each of these 54 new properties at the wider North Whiteley development has been well designed, built to a high quality and with an excellent standard of energy efficiency - we hope the families that move in are proud to call them home."
One of the couples to have already made their home at the scheme through shared ownership are Lucy and Luke.
Speaking about their new home, Lucy said:
"We are delighted with our new home at North Whiteley. The entire process of dealing with Winchester City Council from the initial stages to completion was seamless. They were extremely helpful in addressing our queries and ensuring that we had a good understanding of the Shared Ownership process.
"The quality of the homes we viewed surpassed our expectations. We are absolutely thrilled with our new home."