£745,000 to support rural organisations in the Winchester District
Winchester City Council is calling for rural businesses and community groups in the district to apply for their share of over £745,000 as part of the government's Rural England Prosperity Fund.
The funding, which can be applied for on the Winchester City Council website, is now open for applications until 4 July.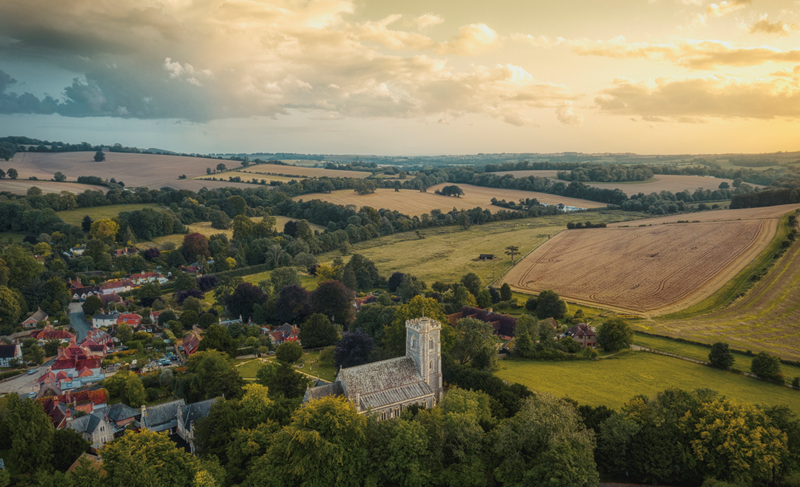 The grant will support capital investment projects such as buildings, equipment, and other lasting assets that bring benefit to rural communities through new or improved community infrastructure or by boosting the local economy.
Businesses and community groups can apply for between £10,000 and £25,000, with businesses required to match fund their projects by 50%.
The funding is split over two years, with £186,274 available during 2023/24 and a further £558,822 set to open up in 2024/25.
This year, funding will be available for a small number of projects that align with any of four key themes:
Sustainable Growth Grants will support projects that focus on net zero infrastructure, sustainable business practices and micro enterprise.
Cultural Grants will facilitate maker spaces and support alterations to cultural venues.
Community Infrastructure Grants will help develop volunteering and social action projects, and facilitate digital connectivity for community venues.
Green and Blue Spaces grants will help enhance natural areas and water infrastructure.
The council is also running two drop-in funding surgeries on 7 June that will provide an opportunity for organisations to discuss the REPF grant as well as other grant funding opportunities from Winchester City Council.
Speaking about the funding, Winchester City Council Cabinet Member for Business and Culture Cllr Lucille Thompson said:
"Winchester's rural areas are such a crucial part of our district and their importance to our local economy cannot be understated – that's why I'm so pleased to announce this significant investment in our rural communities.
"Whether it's supporting farmers to diversify their businesses or helping organisations to improve on vital community infrastructure, my hope is that this funding will provide a welcome boost for towns and villages outside of the city."
More information about the Rural England Prosperity Fund, and how to apply, can be found on the Winchester City Council website: www.winchester.gov.uk/business/uk-shared-prosperity-fund
Information about the drop-in surgeries can be found on Eventbrite: www.eventbrite.co.uk/o/community-grants-team-winchester-city-council-37955077673