Work starts on site for council's affordable zero-carbon homes in Micheldever
Work is underway on a Winchester City Council scheme to convert a former garage block into six affordable and highly energy efficient new homes at Southbrook Cottages in Micheldever.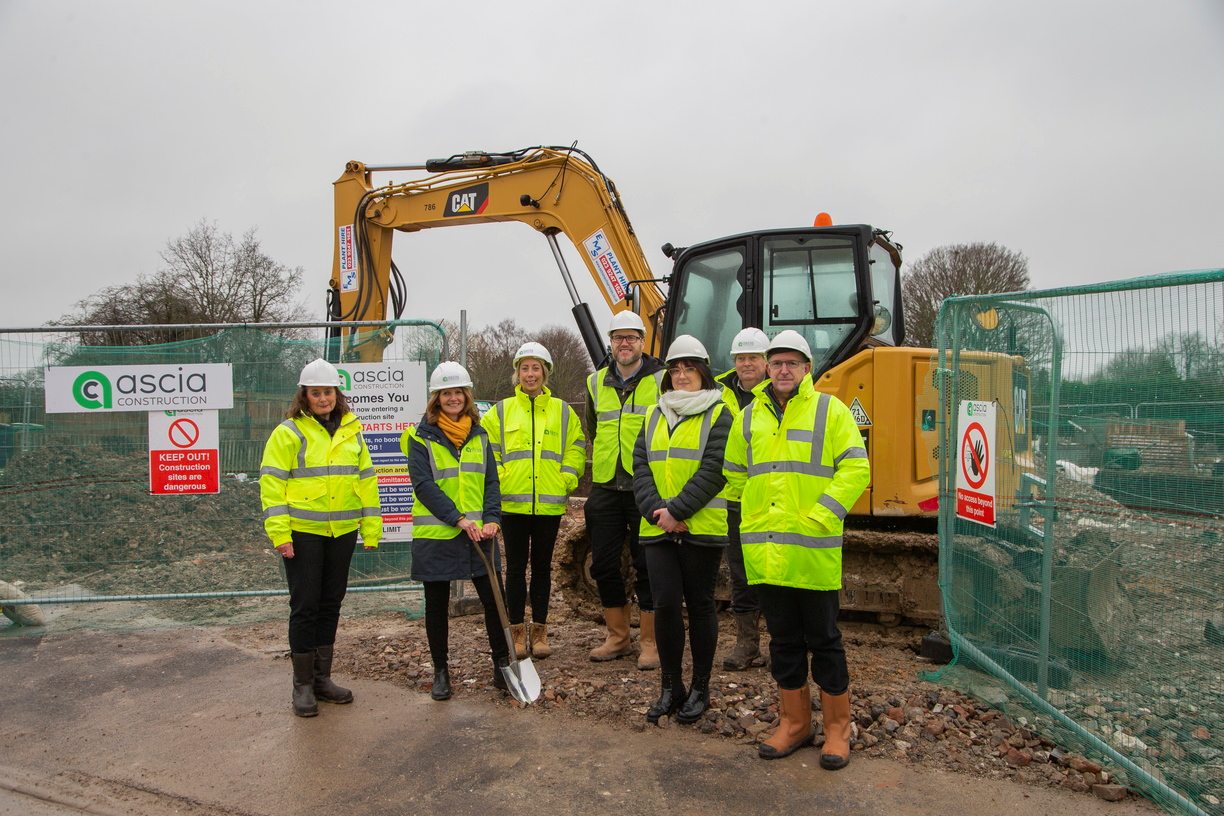 The flats are being built to a standard of construction known as Passivhaus Plus, meaning they will need far less energy to heat or cool than conventional homes – and the little energy that will be needed will be from renewable sources.
The high energy standards will be met by taking a whole-building approach that focuses on measures such as heat-efficient building materials, air-tight construction, and the size and position of windows.
Modern technology will also play an important role: heating and hot water will come from energy-efficient exhaust air heat pumps, mechanical ventilation with heat recovery (MVHR) will ensure good ventilation without loss of heat, and solar photovoltaic panels will provide the properties with renewable energy.
As a result of all these measures, the flats will produce approximately 78% less carbon emissions and 75% less running costs than if they had been designed and built to building regulation standards.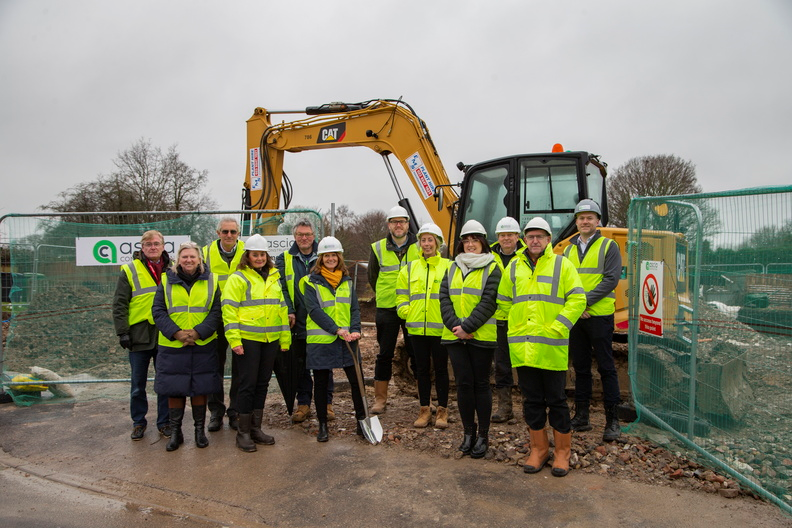 So far, there are only around 1500 Passivhaus homes across the UK, and even fewer have achieved the Passivhaus Plus standard, with Winchester City Council one of the first local authorities in the country to develop a Passivhaus Plus scheme as part of its drive to tackle climate change.
All six homes are also earmarked for affordable rent as part of the council's ambitions to provide homes for all.
Speaking about the scheme, Cllr Ferguson, Deputy Leader and Cabinet Member for Community and Housing, said:
"New homes are much needed across our district and as a council we're committed to providing homes for all – ensuring residents have access to good quality housing that is both affordable and energy efficient – and we're building 1000 new homes by 2030.
"I am very proud that the council is one of the first local authorities to develop an affordable Passivhaus Plus scheme. This is part of our commitment to being a carbon-neutral district by 2030 and an important step in our ambitions to go greener faster. The fact that these new homes will also have significantly reduced energy bills is good news for our residents too, particularly at a time when the cost of living is so high.
"Alongside our new building programmes, we're also improving the energy efficiency of our existing council homes as part of our Retrofit Ready programme."
To find out more about this scheme and other new homes, visit: www.winchester.gov.uk/housing/new-affordable-housing