Revamped Abbey Gardens play area opening soon
Work on the new play area at Abbey Gardens in central Winchester is nearing completion, and the park will open at the end of the month, in time for the Easter Holidays.
The much-loved play area includes a new slide and replacement for the favourite amongst children, the train station. New paths have been laid to improve accessibility and access across the park.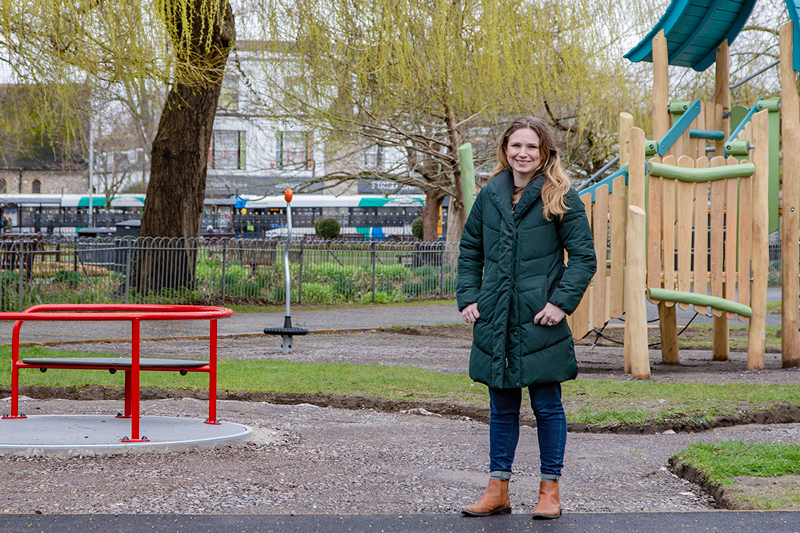 The play area has been designed with inclusive play in mind, so that a wide range of users can enjoy what the park has to offer.
Most recently, the design has also been updated to include a new fully accessible roundabout, as well as an inclusive swing - currently undergoing manufacturer testing - which will be added at a later date.
Speaking about the updated playpark, Cabinet Member for Inclusion and Engagement, Councillor Becker, said:
"I know how well-used and loved this city centre play park is in Abbey Gardens - I'm very pleased that it'll be reopening soon and especially in time for the Easter Holidays.
"I'm particularly pleased that we're incorporating a mix of inclusive play equipment, so the park can be enjoyed by a wide range of users."
"Access to good quality open play is so important for children's well-being and an important attraction in our city - we're proud to have the park and hope that children from across the district will enjoy many happy hours playing in it."