Summary of Regulation 18 Local Plan Consultation
A summary of the recent consultation and engagement for the Regulation 18 Local Plan consultation will be the subject of a meeting at Winchester City Council next week (8 March.)
The Local Plan Advisory Group will meet next week where the summary of all the activity that took place for the Regulation 18 Consultation will be presented.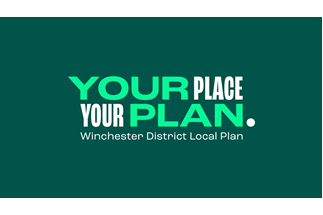 There were more than 3400 individuals and organisations who gave feedback on several different policies within the plan and the next stage will be for officers to fully analyse all the feedback and to decide if changes and adjustments should be made to the Plan as a result.
The consultation ran from 2 November 2022 – 14 December 2022 and involved sever
al drop-in sessions in towns and villages across the district supported by posters, a social media, radio and news-print advertising campaign. Online briefings with expert speakers were organised and sessions at local colleges and universities also took place to encourage younger people – who traditionally don't engage with the Local Plan process – to get involved and have their voices heard.
Cllr Jackie Porter Cabinet Member for Place and the Local Plan, said:
"We have always maintained that the feedback from our local residents and organisations is critical to helping shape this plan – so our focus is always how can we reach more people, doing more, not less to achieve this. The result has been an excellent number of people having their say – more than in previous stages of consultation, so I would like to thank each and every one for taking the time to feedback."

"We will be sharing the main topics of interest – and how many responses we had to each topic at the meeting on 8 March."
The next stage is to analyse all the feedback from the consultation and this will then be presented back to the Local Plan Advisory Group and Cabinet and Council at a later date. Any proposed changes that result from the consultation will be subject to a sustainability appraisal and Local Plan Viability Assessment before being consulted on again at the Regulation 19 consultation.