College's community pantry aims to support 1000 people with help from council cost of living grant
A local college is setting up a scheme providing low-cost food for students, staff and family struggling with rising costs, with the help of a cost-of-living grant from Winchester City Council.
Peter Symonds College received a grant of just over £3,500 to support the opening of a community pantry, which it estimates will be able to support around 1,000 people.
The pantry is being particularly targeted towards around 400 students who are eligible for free school meals or in receipt of bursary funding, and staff and families of students who are struggling financially are also able to benefit from the scheme.
The grant from the council helped the college to purchase freezers and shelving, giving the pantry some much-needed extra food storage.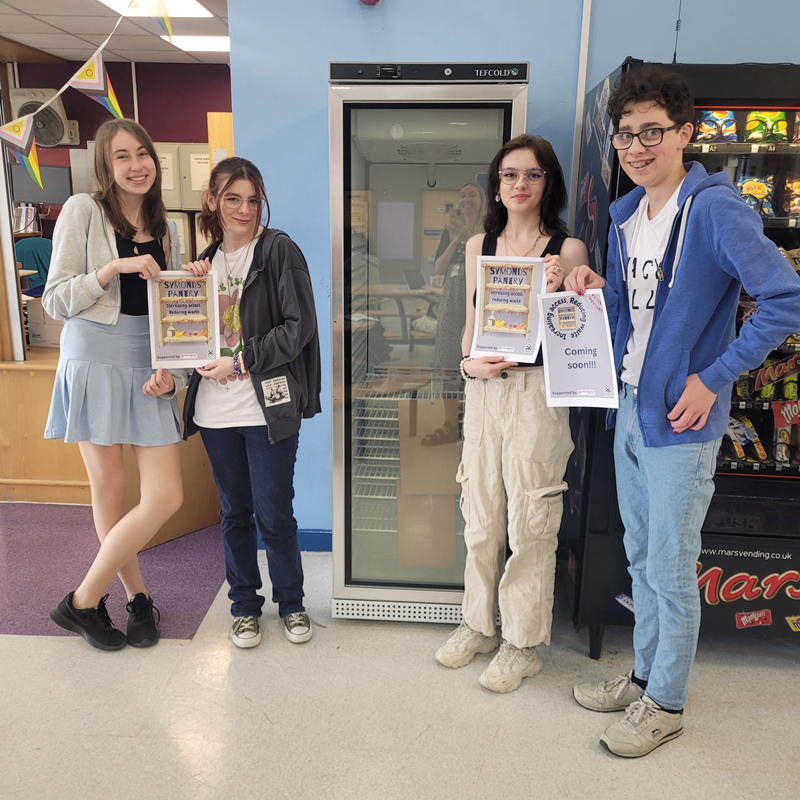 Speaking about the pantry, the college's Student Union Treasurer Mia Palmer said:
"Peter Symonds College and our Student Union are keen to address the issues of food poverty and food waste, and want to support our students and staff who are finding the cost of living difficult currently.
"Our Student Services team are setting up a Pantry to help with these issues, and with the support of a Cost of Living Grant from Winchester City Council we have been able to buy two fridges and two sets of shelves to get us started!"
Over £40,000 has now been awarded to 12 organisations in the district through Winchester City Council's cost-of-living grant, which reopened to applications last month.
The funding is available to organisations who support residents in dealing with heightened costs of living, with between £1000 and £5000 in funding available.
Projects that improve access to food, like Peter Symonds College's pantry, are a key focus of the grant - as is improving access to support and information that helps make residents are aware of their financial entitlements.
Activities that help reduce energy bills are also prioritised, as are those that increase access to essentials such as food and clothing, as well as transport services, IT equipment, Internet.
Boosting social interaction is another key focus, in order to improve wellbeing and reduce anxiety among those facing hardship.
Speaking about the grant scheme, Winchester City Council Cabinet Member for Community and Engagement Cllr Kathleen Becker, said:
"Our Cost of Living Grant scheme has already helped some fantastic organisations across the district to boost their cost-of-living-related support programmes, which has allowed thousands of residents struggling with high prices to access a greater level of advice, guidance and support.
"As high costs persist, I'm pleased to say that Winchester City Council is opening the Cost of Living Grant scheme back up – and we're encouraging any organisations who may be in a position to support Winchester residents and could benefit from some extra funding to get in touch."
Further information about the Cost of Living Grant and details on how to apply are available at: www.winchester.gov.uk/cost-of-living-grant