Enchanted Light Garden to take place in Winchester this February
Winchester City Council is pleased to announce that Abbey Gardens will become a magical Enchanted Light Garden from the 11 February until 5 March.
Building on the success of the 2022 'Lights in the City' event, the popular city centre garden will be transformed with displays of light-up tunnels, fairy tale creatures and flowery delights.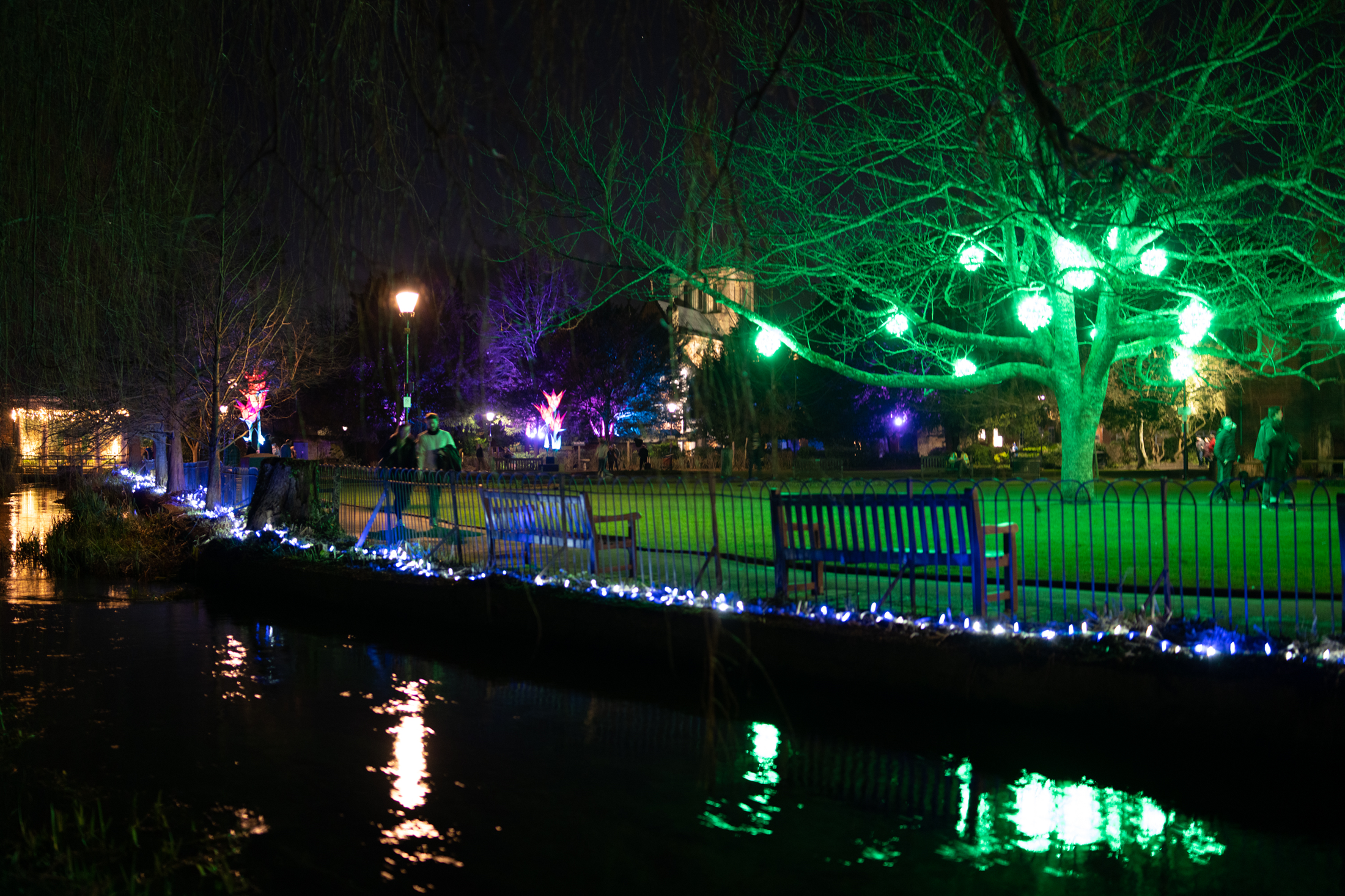 On the 18 and 19 February the lights will be complemented by free interactive entertainment. Walkabout artists will dazzle with their light performances at certain times throughout late afternoon and early evening. Access to see the lights is free of charge, the best time to see the lights will be as night falls, but daytime visitors will still be able to enjoy the displays enhancing the natural beauty of their surroundings.
Cllr Lucille Thompson, Cabinet Member for Business and Culture says:
"The event in 2022 was so well received by residents and visitors, so we want to build on the success of this. Not only will the event provide a free activity for families to do over half-term, but we also hope our local hospitality and retail businesses will benefit from increased trade as people come into the city to experience the lights. We hope residents and visitors will enjoy exploring Abbey Gardens as we transition to Spring and welcome the lighter evenings."
Visitors and residents alike will be able to enjoy the displays for three weeks as part of a 'season of light', culminating in Winchester Cathedral's Luxmuralis event: The Elements. The elements will be conveyed through artistic interpretations, sound and light allowing you to witness volcanoes, be immersed in the sky and experience the power of the oceans, storms and great stories linked to water.
After an open procurement process, Icthus Event Solutions Ltd, who ran the successful Lights in the City in 2022 and who organise Winchester's Christmas Lights, have been appointed to lead the way.
Christine Cook, Managing Director of Icthus Event Solutions Ltd said: 'Icthus, as a local specialist in lighting displays, is delighted to be working with the council to bring this exciting new event to Winchester, our home city. We hope everyone will enjoy seeing the city lit up on what can be a gloomy time of year.'
Winchester's Enchanted Light Garden project has been funded via the UK government through the UK Shared Prosperity Fund, supporting communities and place by investing in arts and culture. Winchester City Council has allocated £45k from the fund over the next two years to further build on the 'season of light' in the city and across the district in future years.
For more information see visitwinchester.co.uk