Are you looking for a new employment opportunity?
Residents of the Winchester district who are seeking new careers with local employers can explore new options on Friday 24 February at Winchester City Council's Jobs and Opportunities Fair.
The event is being held at Winchester Sport and Leisure Park, and residents are invited to attend free of charge between 10am and 1pm.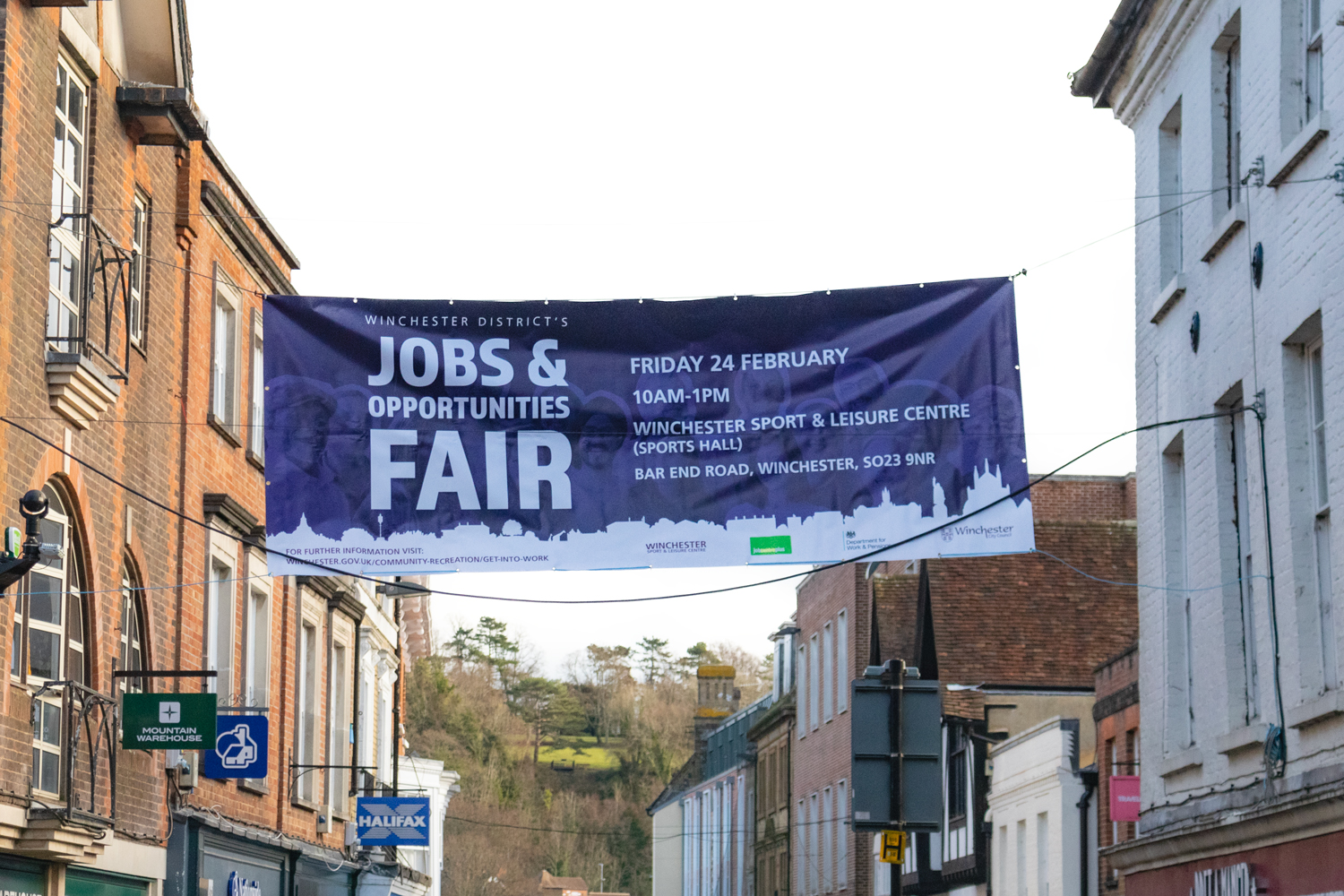 The fair, which is being run in partnership with Winchester Jobcentre, will showcase job opportunities with local employers from various industries such as education and finance to care and retail. There will also be volunteering opportunities that can enhance skills and employment prospects.
The event is aimed at anyone wanting a change in their employment situation, whether that's moving to a different career, returning to work after a break, or finding a new job.
Those attending will have the opportunity to speak directly with employers, see what local jobs are on offer and book appointments with individual employers to ask questions.
The event will see a range of local employers represented, including Sparsholt College, Nationwide Building Society, Lainston House Hotel and Marwell Zoo.
The National Careers Service, Prince's Trust and Hampshire County Council's Technical Construction Skills Team will also be on hand to provide attendees with employment-related advice.
Speaking about the event, Cabinet Member for Business and Culture Councillor Lucille Thompson said:
"Our Jobs and Opportunities Fair on 24 February is a great chance for local people who are thinking about changing jobs or those who are interested in entering the workplace, to come and meet potential employers and discover the opportunities that are available.
"There are few better places to work than in the Winchester District- it is home to a fantastic array of businesses, and we're excited to be playing a part in matching them up with residents as part of the fair."
Attendees are invited to bring a CV with them if possible and be prepared to chat with different employers who will be looking to recruit new staff.
Winchester Sport and Leisure Park can be reached on foot or bike via the new pedestrian and cycle links from the City Centre, via National Cycle Network 23 and Domum Road.
The bus stop for the Leisure Centre is located on Barfield Close and is just a couple of minutes' walk from the Leisure Centre entrance.
The Winchester Sport and Leisure Park bus stop is serviced by the Winchester Park & Ride service and these buses are around every 12 minutes to and from the city centre. There will be parking on site for disabled visitors, otherwise, attendees are advised to use the Barfield or St Catherine's Park and Ride car parks.