Council supports nature recovery via newt licensing
Winchester City Council has added an optional District Licensing Scheme which works towards a sustainable future for great crested newts, which are a declining species in the UK and are strictly protected.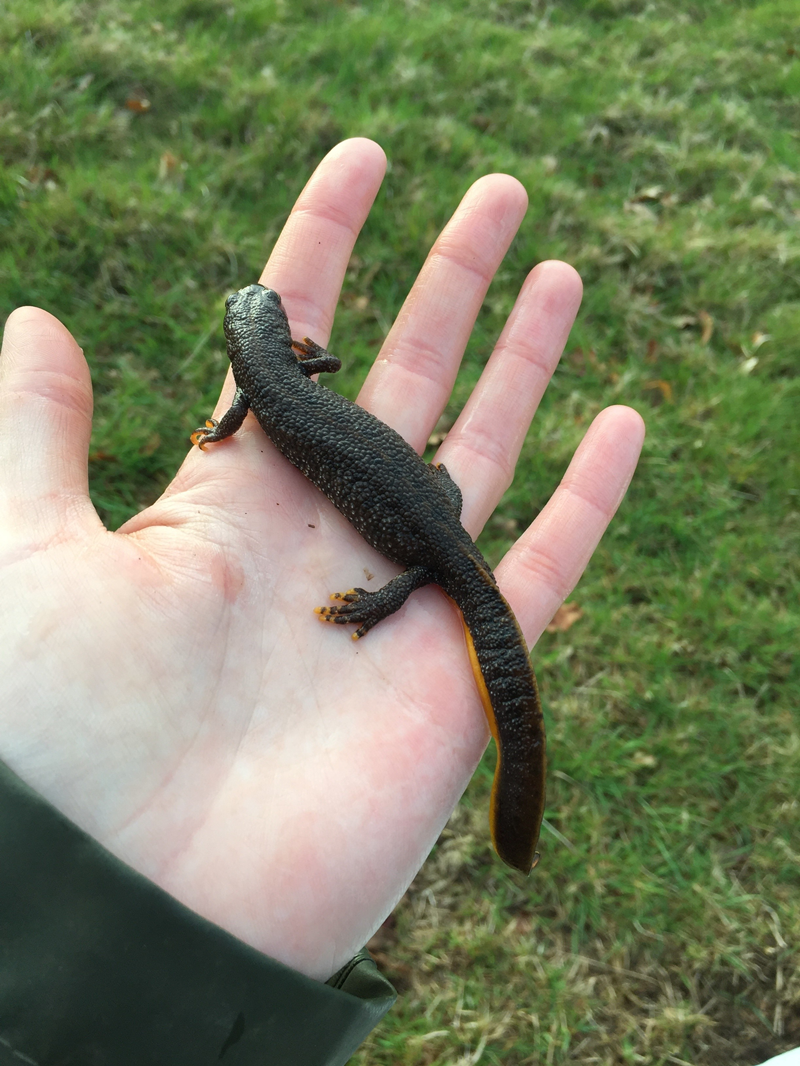 Designed by NatureSpace and regulated by Natural England, this scheme consolidates planning and licensing for developers and planning authorities into a single streamlined approach, significantly reducing delays.
Funding raised from developers using the District Licence will create hundreds of high-quality great crested newt ponds across Hampshire, which will be delivered by the Newt Conservation Partnership and managed for at least 25 years.
Since its launch in 2018, the District Licensing Scheme has invested over £4 million in newt conservation, creating or restoring more than 300 clean water ponds and nearly 1000 hectares of terrestrial habitat.
Cllr Jackie Porter, Winchester City Council's Cabinet Member for Place and the Local Plan, said:
"Protected species will be able to flourish in the Winchester District as a result of this scheme, which ensures that great crested newt habitat is increased and enhanced.

"Working with NatureSpace, we're ensuring vital conservation work is carried out in the coming years to support nature across Winchester whilst also assisting the efficiency of developments, potentially benefitting everyone from householders to major projects."
NatureSpace CEO, Dr Tom Tew added:
"It is fantastic to have so many Hampshire local planning authorities use District Licensing. They join many other local authorities who have already realised the significant benefits the scheme provides for great crested newt conservation.

"It offers a year-round solution for assessing sites, avoiding survey season restrictions and unforeseen delays. Once planning consent is granted, the developer can start work quickly without worrying about seeking a separate licence from Natural England – and with no long-term obligations."