Carbon Neutrality Open Forum: District Carbon Neutrality Plans Update
Join Winchester City Council for an update on our plans to be carbon neutral. The council has set a target to be a carbon-neutral district by 2030 and in its own activities by 2024.
Since the climate emergency was announced, the city council has implemented a range of measures to reduce its carbon footprint as part of a carbon neutral action plan– installing over 2000 solar panels, launching a retrofit programme to reduce energy consumption in its council homes, installing 60 new electric vehicle charging points in car parks and switching council buildings to 100% renewable energy – to name a few. Come along to find out how the council plans to build on these achievements to be Greener Faster.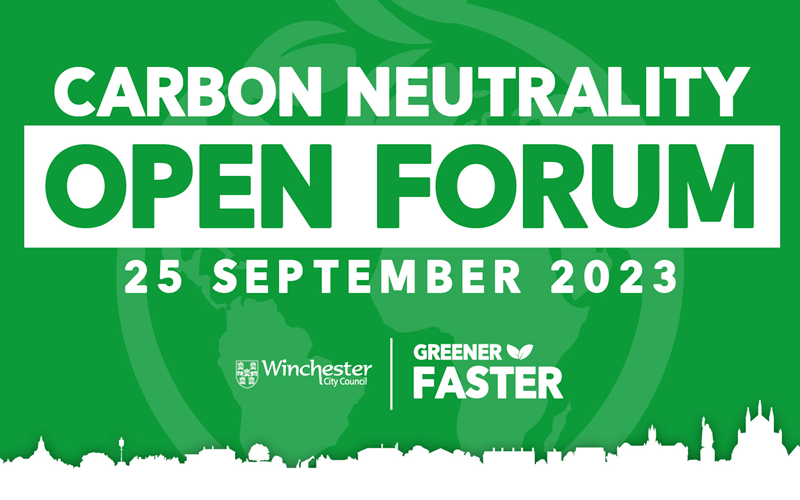 The event will be chaired by the Cabinet Member for the Climate Emergency and is one of the council's regular Open Forum events at which there is an opportunity for discussion and to submit questions to the council for answer.
The Open Forum will also be joined by a representative of the U.K. Climate Change Committee, an independent, statutory body established under the Climate Change Act 2008. Its purpose is to advise government on progress in meeting the UK's emissions targets.
To book your place, visit the Carbon Neutrality Open Forum Eventbrite page.