Business owners commend council scheme to boost innovation and connect Winchester entrepreneurs
A Winchester-based business has hailed a Winchester City Council co-mentor programme as an opportunity to "pave the way for collective success and growth".
Mike Laskowski, owner of Winnall-based car painting and detailing specialists Konings Detailing, joined the Winchester District Co-Mentor Scheme earlier this year for a chance to share his experience and broaden his company's base of skills.
Through the scheme, which connects creative and non-creative enterprises to share expertise and promote innovation, Mike was matched with creative entrepreneur James Broadley.
Speaking about the scheme, Mike said:
"Uniting in the spirit of mutual support, Konings Detailing as a Winchester-based business recognises the value of sharing experience and skills through co-mentoring.

"By connecting creative minds and businesses, we pave the way for collective success and growth, benefiting us all."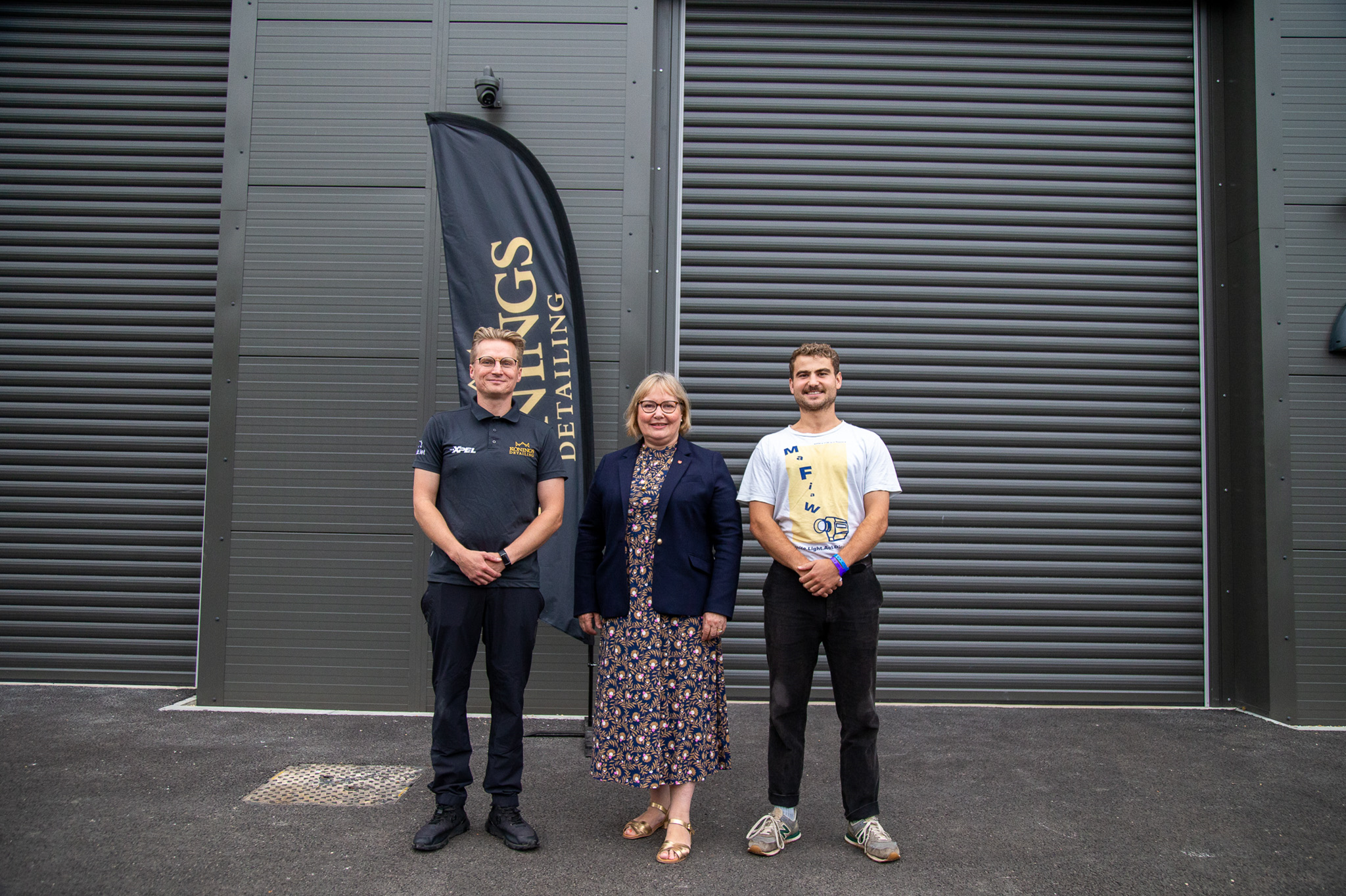 James, who runs Make A Film In a Weekend (MAFIA Weekend), expressed similar reasons for joining the scheme:
"Mafia Weekend Community Interest Company signed up to the Co-Mentor Scheme for a number of reasons. Firstly, I was attracted to the idea that we would be matched with a business that was unlike ours.

"Knowing how diversity of knowledge and skills creates unique solutions, this opportunity to connect with a 'non' creative business as a co-mentor offered us an opportunity to collaborate in a new way."
The programme itself sees businesses matched based on their professional skills, and Winchester City Council's Economy and Tourism team will be on hand to provide guidance and encourage discussion around key topics.
The scheme is also a key part of the local authority's Green Economic Development Strategy and will therefore also provide advice and promote discussion around sustainable business practices.
Speaking about the scheme, Cabinet Member for Business and Culture Cllr Lucille Thompson said:
"James and Mike show just what our district has to offer in terms of creativity and entrepreneurship, and I'm thrilled that they're among those already joining our Winchester District Co-Mentor Scheme.

"I hope that many more businesses like theirs will be able to take advantage of the scheme to share experiences, learn, and ultimately become more productive and innovative in what they do."
Anyone interested in getting involved in the Winchester District Co Mentorship Scheme can visit: www.winchester.gov.uk/winchester-district-co-mentor-scheme