Council Builds Consumer Confidence with COVID-19 Secure Business Checks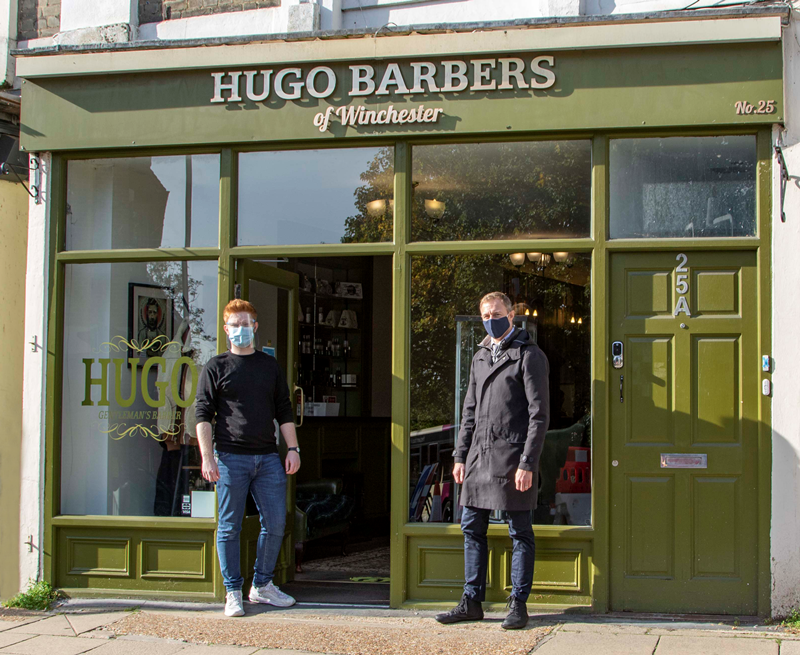 To help consumer confidence across the district and encourage people to shop and visit local businesses, Winchester City Council is working with the Health and Safety Executive (HSE) to support businesses ensure the safety of their customers and staff in line with the latest COVID-19 guidance.
A programme of COVID-19 Secure visits will be rolled out, offering an opportunity for businesses to discuss guidance and get advice as they work to protect customers and the teams working on their premises. Although aimed to support business, immediate action can be required if necessary.
Cabinet Member for Local Economy, Cllr Paula Ferguson, said:
"We are working with local businesses to understand how they are managing risks in line with their specific business activity. Becoming COVID-19 Secure needs to be the priority for all businesses in the district and it is a legal duty for them to protect their workers and customers from harm.
"It's vital that we do everything we can to help stop the spread of the virus, so we're encouraging business owners to work closely with their staff when putting in Covid secure measures to help increase confidence among them, their customers and the local community.
"With measures like this in place, we hope to make these workplaces, the staff and their customers as safe as possible, increasing consumer confidence across the district."
Manager at Greens Bar & Kitchen, Lizzy Dear added:
"Being a safe and secure premises has been our number one priority since reopening, and we want all of our guests to feel relaxed whilst spending time with us. We're taking the current situation very seriously, but we are still the same friendly team as before.
"We know how difficult recent events have been for everyone so we're grateful to all our customers who have supported us."
Manager at Hugo Gentleman's Barber, Callum said:
"It's really important to us that both our staff and our customers feel safe during these unprecedented times. We're confident that the changes we've made at Hugo's follows the guidelines whilst continuing to offer our great service and relaxed atmosphere."
This initiative is happening across the country and common areas for improvement including managing social distancing and ensuring effective cleaning.
For the latest information and safer business guidance, see www.gov.uk.