Station Approach reaches critical next step
Plans to create a vibrant new hub, including offices and restaurants, at Winchester train station moved one step closer to reality today (March 25).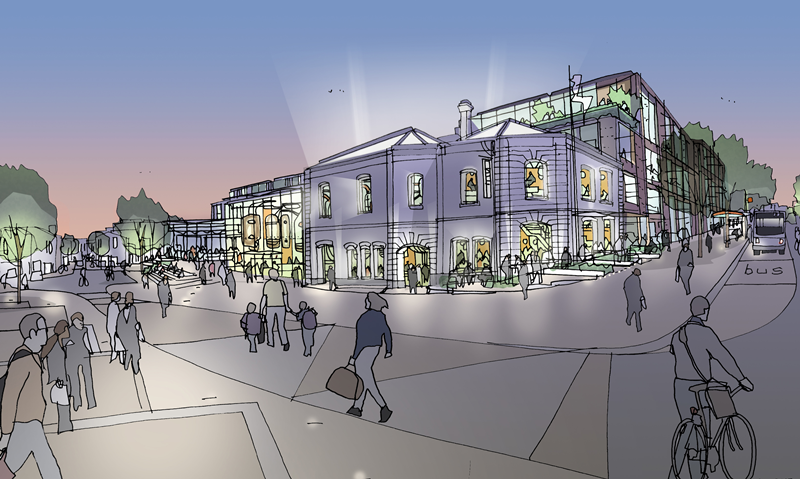 Having considered the Outline Business Case, Winchester City Council's Station Approach Cabinet Committee agreed to the next stage of the delivery and development of the scheme.
An outline planning application will be submitted by the end of March and steps are underway to continue engaging with businesses to discuss taking space in the proposed new 140,000 sq ft of Grade A office space.
The scheme will also include shops, restaurants and cafés. The council is also stepping up discussions with developers. Attracted by the quality of the proposed development, a prospective tenant keen to expand and upgrade their current premises is excited by the prospect of moving to Station Approach.
A letter from the prospective tenant submitted to the council said:
We urge those responsible for making the decision on these plans to move forward as fast as possible to provide Winchester with the Station Approach development to provide the city with the office space that firms like ours need to keep us in the heart of the city.
Councillor Steve Miller, Chairman of the Cabinet (Station Approach) Committee added:
The sooner we can progress with the planning application and market testing for the office space, the sooner we can get started on developing this fantastic scheme. Station Approach will not only transform this key part of Winchester, it will deliver a significant economic boost to the city and improve accessibility and public space for all who use the station.
The planning application submission follows extensive consultation with residents that included more than 250 people attending events. All comments have been analysed and will be considered as the plans progress.