Winchester High Street defence barriers
Work to create the permanent defence barriers on the High Street is due to start on Monday 15 October 2018 and is expected to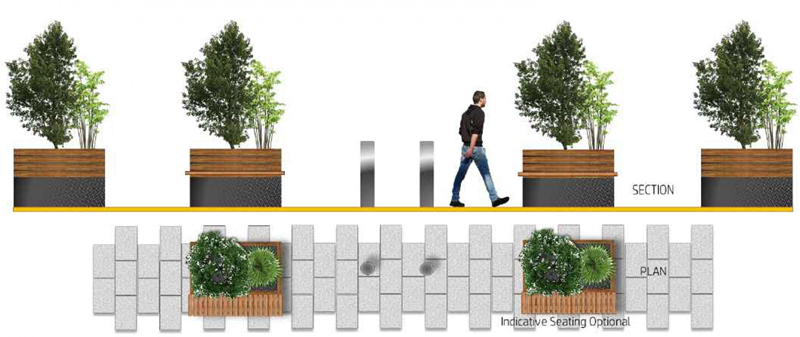 be completed by Friday 9 November 2018.
The contractors will start work at the top of the High Street, moving down towards The Broadway through the programme of works. Access to the High Street shops and businesses will be maintained at all times during the works and events due to be held during this period and shortly after completion will not be affected.
The new barriers will be installed in similar locations to the existing temporary concrete barriers. The design of these new barriers combines both planting and seating so they are an attractive and welcome addition to the High Street as well as providing protection to pedestrians and local businesses.
Cllr Jan Warwick, Portfolio Holder for Environment and Transport said:

These new barriers will improve the High Street. Replacing the temporary concrete barriers with a design in keeping with our attractive city centre will enhance the pedestrianised area and give shoppers and visitors a place to stop and rest when they need to.
Ultimately, these barriers are a sensible precaution to keep people safe and protect property. They will provide reassurance to residents, visitors and business owners in the High Street. We're pleased to get this work underway and swiftly completed before the Christmas market and other events taking place over the winter season.