Latest WINnovation event awards over £13,500 to local projects
Winchester's third Dragon's Den style funding event has distributed more than £13,500 to local projects at the popular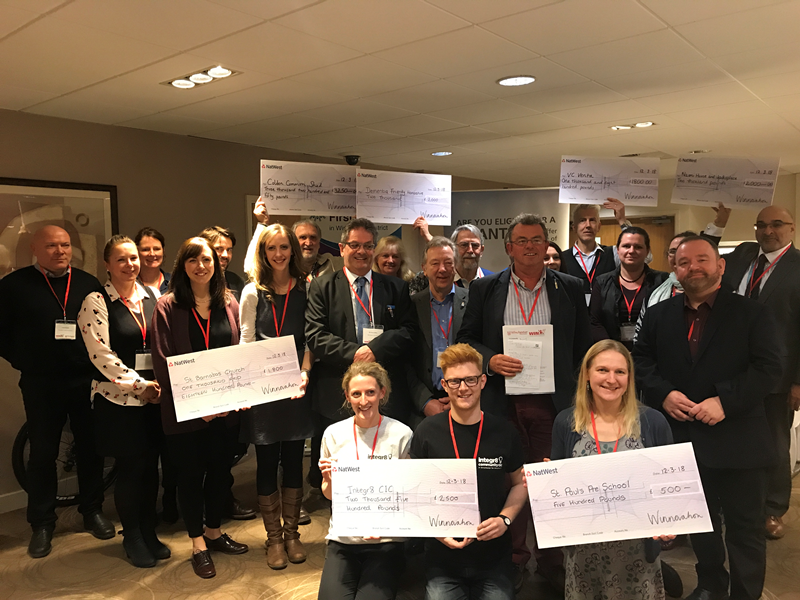 WINnovation awards held on Monday 12 March at The Holiday Inn, Winchester. The event was co-funded by Winchester City Council and Tent on the Green, with support from Community First, Winchester.
The panel of five 'dragons' made up of a people from a variety of community interest backgrounds, heard pitches from seven local voluntary and community groups, all seeking grant funding for new projects.
The winners were Colden Common Shed, who received £3,250 to enable them to build a new shed as a base for their growing membership, and Naomi House and Jacksplace, who won £2,000 towards their 21st anniversary celebrations.
Adrian Kelly from Colden Common Shed said,
We were looking for additional funds to enable us to build our new shed when we came across WINnovation. We were delighted when they asked us along to pitch together with a number of other worthy organisations and were very grateful to be awarded the funds.
Paul Morgan – Head of Fundraising for Naomi House and Jacksplace added,
Naomi House and Jack's Place are extremely pleased to have been awarded a grant in the WINnovation funding event. The chance to hear about several local charities and pitch to the dragons was a delight. We also had offers of support from other presenters for Naomi House – which is really fantastic. We'd like to thank the committee for supporting Naomi House and our plans for our Open Day in September.
Other winners included St Barnabas Church, St Paul's Pre-School, Velo Club Venta, Integr8 Community and Dementia Friendly Hampshire.
Cllr Steve Miller, Portfolio Holder for Estates & Community Grants said,
WINnovation is a unique and innovative way in which to award money to our thriving local voluntary sector, who do an exceptional job of supporting our local residents.
Steve Abley, Director of Burn 24-7 and Tent on the Green continued,
We are thrilled that Tent on the Green is able work with the City Council to help fund so many lifelines in our District and look forward to increasing our giving through the King's City Fund - a new charitable trust funding good works from 2019.
For more information on Winchester City Council grants and how to apply, please visit winchester.gov.uk/grants