Council publishes public feedback to Station Approach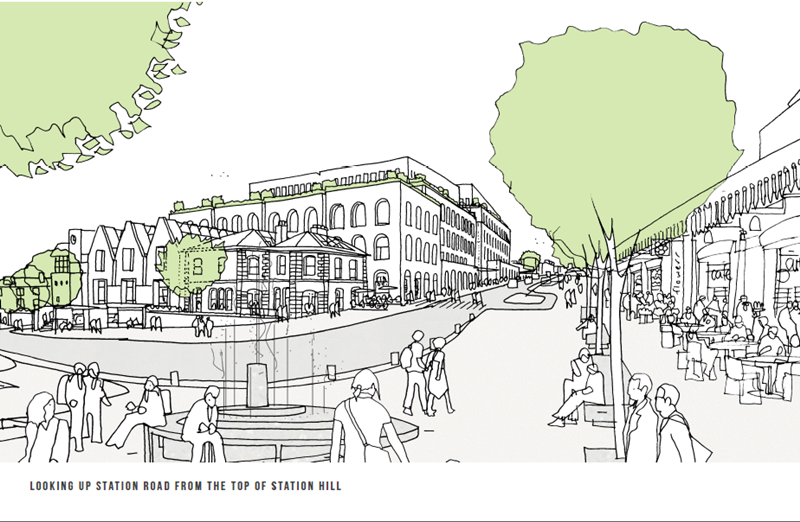 Feedback from public engagement activities on the proposals for Station Approach is now available to read in a full report produced by Winchester City Council.
Following a series of public drop-in events organised in March to consult local residents, commuters and a range of interest groups, the Council analysed 230 comments submitted either on paper or via the Council website.
The resulting report indicates a good level of support for the Station Approach initiative along with 'in principle' support for the emerging designs. Some concern was expressed about building heights and the routing of pedestrian walkways into the city centre. And locals also raised a range of potential issues relating to traffic – in particular the circulation of public buses around Carfax and concerns about impacts on air quality. Regarding parking, however, the comments revealed an almost equal split between those who believed that there was too much and those who felt there was too little car parking provision.
The masterplan for Station Approach is now entering its next phase of design development taking the feedback from this report into account to focus on more detailed plans for an extended public forecourt in front of the railway station and designs for high quality office buildings on the Carfax site. The Cattlemarket development plans will then progress in a later phase of the project.
Councillor Steve Miller, Portfolio holder for the Station Approach project said:
"This Cabinet takes engagement and consultation on the proposed development of Station Approach very seriously and I am pleased that so many people took the time to give us their views."
"This will really help us to understand people's thoughts and concerns about the project. Feedback is invaluable to us and we will continue to consult with local people and interest groups as we move into the next more detailed phase of design."
The full report is available here.
The Council is due to hold a second round of public drop-in events in October with dates and venues to be announced at a later date. In the meantime, you can keep up to date with developments at winchester.gov.uk/stationapproach or by e-mailing stationapproach@winchester.gov.uk.