Winchester's landmark archaeology book nominated for Book of the Year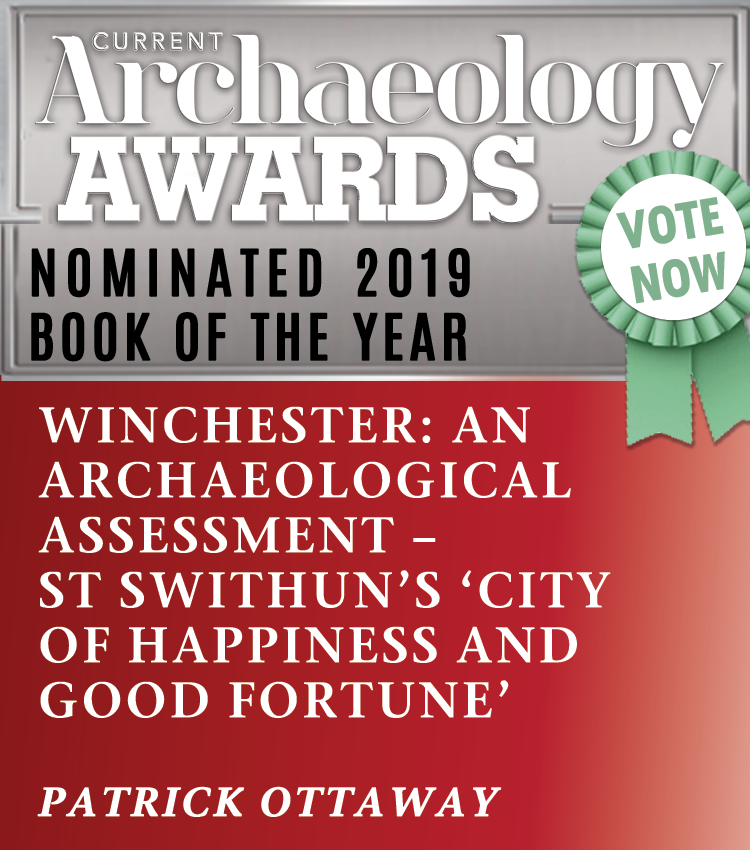 St Swithun's 'City of Happiness and Good Fortune', Winchester an archaeological assessment has been nominated in the Book of the Year category in the 2019 Current Archaeology Awards.
The volume, produced by Winchester City Council staff over 20 years and published in partnership with Historic England in 2017, provides a single, comprehensive account of the archaeology of Winchester.
The book reviews over 2,000 years of the history of Winchester and offers a critical assessment of the archaeology of the city and its immediate surroundings. It also assesses Winchester's role on the wider regional, national and international stage over its long history and covers archaeological discoveries in the city from the first recorded find of Roman and Saxon antiquities.
Councillor Caroline Brook, Portfolio Holder for Built Environment said:
For this volume to be nominated for Current Archaeology's Book of the Year is a great honour and is undoubtedly a reflection of the scope and quality of the publication as well as the hard work of Patrick Ottaway, the principal author who worked on the final book for us.

I would encourage all our residents to vote for the book to give us the best possible chance of winning this prestigious award.
Voting for Book of the Year is now open and will close on 11 February 2019. You can cast your vote using this link: https://www.archaeology.co.uk/vote