Harold Harris - generous bequest contributes to delivery of Chesil Lodge Extra Care Scheme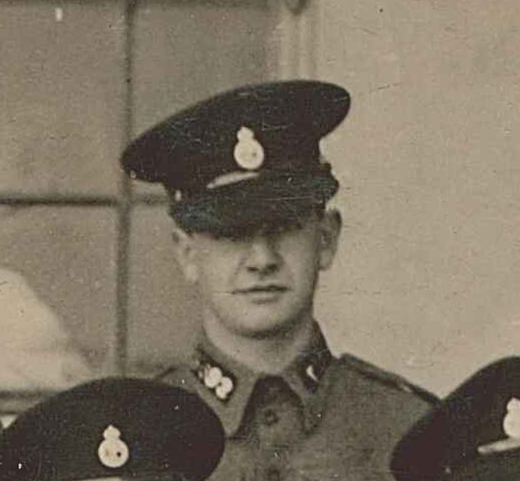 A generous bequest from a public spirited Winchester-born resident has helped build the Chesil Lodge Extra Care Scheme in the heart of the city.
The late Harold Harris left £605,198 to support housing for older people in Winchester. Now close to completion, the Chesil Lodge Extra Care Scheme development was been funded by Winchester City Council, Hampshire County Council, the Homes and Community Agency and this bequest. Sited on the former Chesil Car Park it will provide 52 affordable homes for those requiring day-to-day support.
Born in the 1920s, Mr Harris grew up in Winchester, attended what is now Peter Symonds College and moved away to Southend in 1941 where he worked as a police officer. He then served in the Navy until 1946, taking temporary employment in Winchester City Council before returning to serve in the Palestine Police Force until 1948. In 1950 he moved to Hong Kong where he married his wife Roly and served as Chief Inspector of the police force. Harold retired in 1987 and passed away in 2011 aged 87.
Despite being thousands of miles away from Winchester he retained a 'soft spot' for the city and visited whenever he came to the UK. He organised the bequest in order to give something back to the home city he fondly remembered.
Peter Harris, from Winchester said:
It is great that my brother contributed to Chesil Lodge because he felt, as I do, that it is a worthwhile project. He lived for Winchester and anything he could provide for the people of Winchester he would be over the moon about.
Richard Botham, the City Council's Corporate Head of Housing said:
What a wonderful act of kindness from Harold Harris - who I was fortunate to have had the pleasure of meeting several years ago. His bequest will create a legacy for older residents to enjoy the benefits of living in Winchester in spacious homes knowing that care and support is on hand when they need it. We cannot thank Mr Harris enough for the donation which has proved invaluable in helping the Council bring the scheme forward.