Droxford fly-tipping prosecution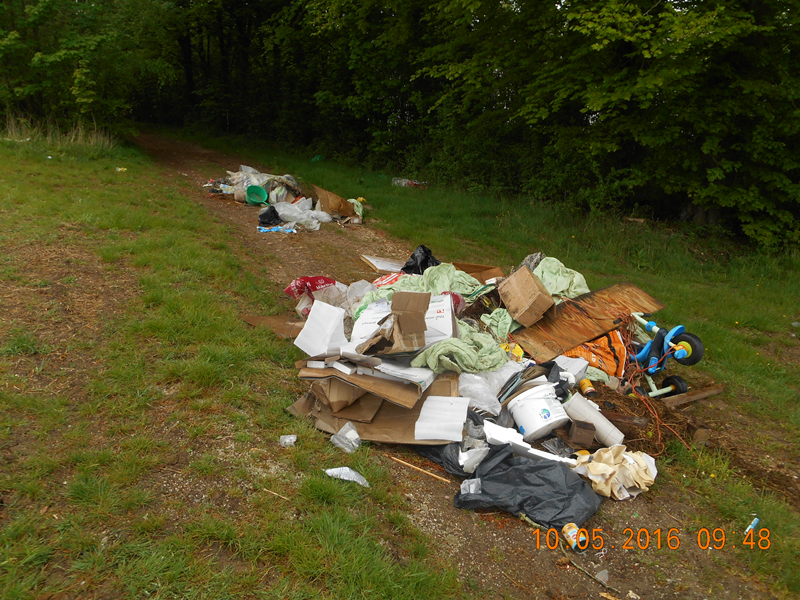 Mr Matthew Bartlett of Botley, Southampton appeared at Southampton Magistrates Court on Friday 17 March 2017 and pleaded guilty to three offences contrary to s.34 of the Environmental Protection Act 1990.
The prosecution, brought by Winchester City Council related to a fly-tip discovered on a bridle path off Cott Street, Droxford, which is in the South Downs National Park.
Mr Bartlett breached his duty of care in relation to the waste which had been within his control and which was later found at the above location; by failing to ensure that it had been properly disposed of, by failing to ensure that the waste had been transferred to an authorised person for disposal and by failing to provide a written description of the waste.
District Judge Morgan fined Mr Bartlett a total of £3100 for the offences. In addition he was ordered to pay £291.92 for the cost of clearing up the tips and £2925 in prosecution and investigation costs, making the total financial penalty £6316.92.
Cllr Lisa Griffiths, Portfolio Holder for Community Safety & Neighbourhood Services said.
I hope that the successful prosecution of another fly-tipping perpetrator sends out a clear message that Winchester City Council will vigorously pursue those who carry out this anti-social offence, which is such a blight on our beautiful open spaces and when prosecution follows, will seek the most serious penalties for the offenders involved