Winchester Criterium & CycleFest 2018 Incorporating the Regional Championships
Winchester City Council are delighted to bring you highlights from the 2018 event with our brand new video!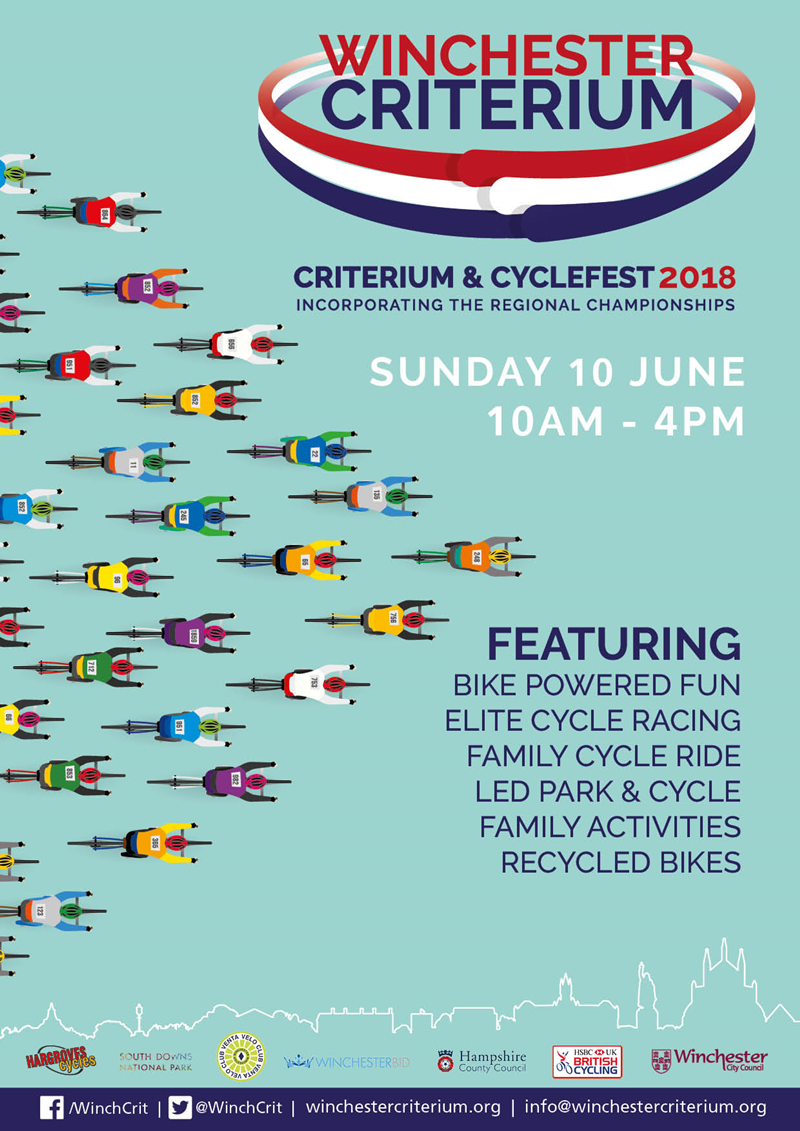 Central Winchester became a colourful festival of all things cycling on Sunday 10 June as Winchester's Criterium and CycleFest returned for a sixth year with its popular mix of cycling related activities and thrilling high speed races.
300 riders of all ages raced past iconic landmarks in the Winchester city centre circuit in a bid to earn Winchester Criterium winners' titles. The best local riders were also crowned South Region Circuit Race champions.
There were fun competitions throughout the day and over 1,000 cowbells rang as the racers sped through the streets of Winchester.
And it wasn't all about the racing - The Broadway and Abbey Gardens offered a fun, family-orientated day. The fun started with a South Downs National Park Family Ride that saw 500 cyclists trying the Criterium route around the centre of Winchester in a safe, traffic-free environment, while mascots Wonky the Woodpecker and the My Journey Bird greeted and entertained the children.
Click the link below to watch highlights from the day;