Mayor of Winchester's awards celebrates a decade of honouring district's volunteers
The 10th annual Mayor of Winchester's Community Awards took place on Wednesday 21 March 2018 to honour and thank the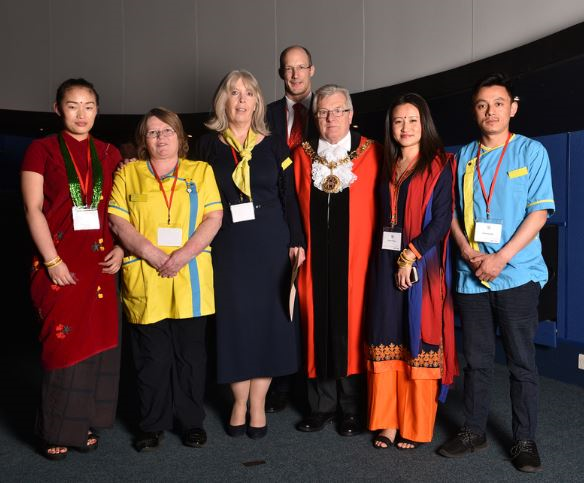 many residents who carry out a huge range of voluntary roles to serve the Winchester District community.
Cllr David McLean, the 818th Mayor of Winchester marked the significant anniversary by inviting Chris Pines – a former Mayor of Winchester who started the awards in 2008 - to act as Master of Ceremonies at the event, which was held at Winchester Science Centre for the first time.
Over 65 nominations were received for volunteers of all ages, who regularly go above and beyond to help local charities and communities. T
Those honoured included Sue Thomas, for her hard work producing the Alresford Music festival and Colin Dean with his beloved companion, black Labrador Isla for unstintingly maintaining existing footpaths and created new ones on Whiteshute Ridge.
Cllr David McLean, Mayor Winchester said
The Mayors Awards ceremony was a fantastic way to recognise the many people of the Winchester district that serve their fellow citizens in so many different ways. I was extremely proud to be part of the event and I can only imagine that previous Mayors must have felt the same. A big thank you goes to Chris Pines for starting the awards and my congratulations and heartfelt thanks go to all the recipients