Over one hundred people attend Housing Tenant Conference 2018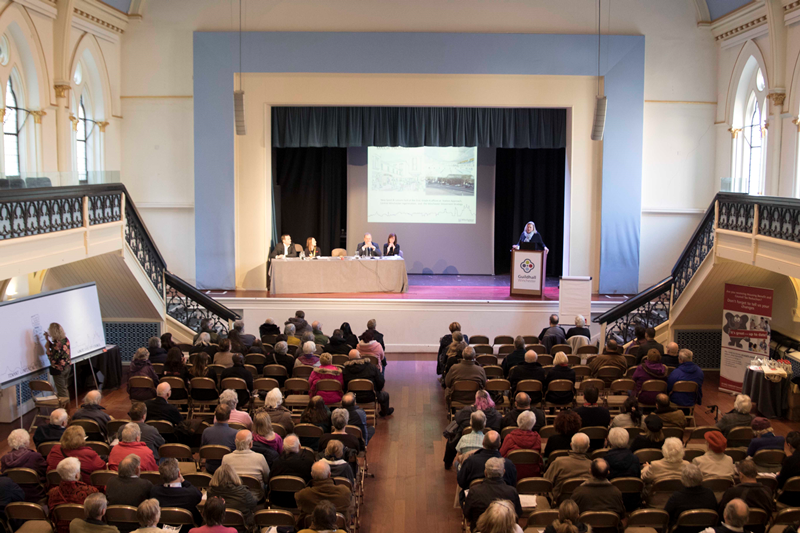 Around 120 Council tenants gathered at Winchester Guildhall for the Housing Tenant Conference on Saturday.
The event saw residents get involved in a wide variety of helpful workshops, listen to informative talks and offered them an opportunity to provide feedback on their housing service.
During the half-day conference, tenants heard about plans for new housing in the Winchester District, improved services and the latest Government announcements on housing which gave them an opportunity to shape future housing services in the District.
A range of workshops on universal credit and welfare reform and fixed-term tenancies were popular and well attended.
Council teams showcased their work, including the dog warden service and sports teams who held kurling and boccia which tenants and children took part in displays. There were also information stalls by Department for Work and Pensions, Hampshire Fire and Rescue, Citizens Advice, Christians against Poverty, P H Jones and Osborne – which provides repair and maintenance services to council properties.
One tenant was so grateful for the housing staff that she showed her appreciation by making them a cake, and the day wasn't just for adults, as there were children's activities including face painting and balloon modelling.
Portfolio Holder for Housing and Leader of Winchester City Council, Councillor Caroline Horrill said:
This was a fantastic event that showcased the brilliant work of our Council as well as the work of our partner organisations which can make a real difference to the lives of our tenants and their communities. It was very pleasing to see more than a hundred tenants attend and participate in the workshops and I hope next year's Housing Tenant Conference will be even bigger and better.