Extra peak hours Park and Ride bus to be launched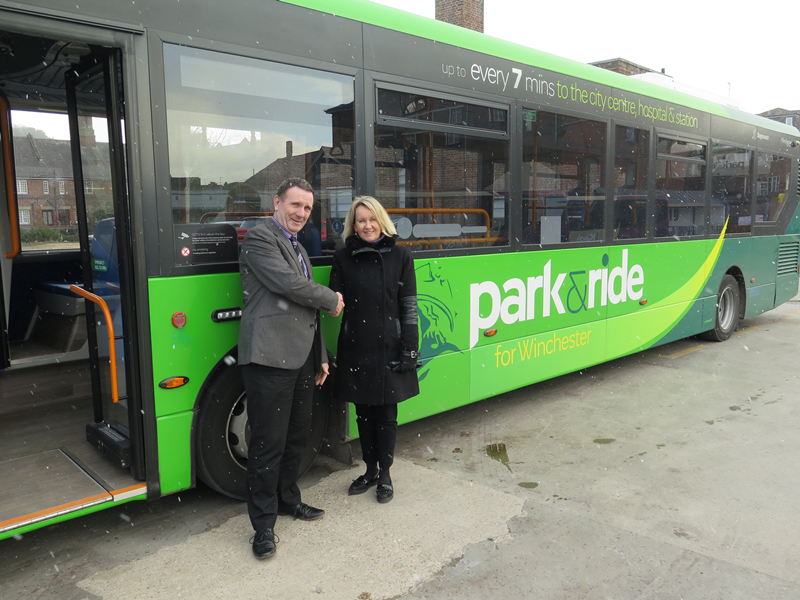 There's good news for commuters heading into Winchester after an announcement that an extra Park and Ride bus will service the city during peak times.
The city council has invested in an additional bus after customers told the council that buses were often full in peak times and therefore couldn't always stop to pick up passengers.
The extra bus means that from Monday 5 March there will be nine Park and Ride buses serving all park and ride sites, which should ensure more people can use the service when they want to. There will now be buses every seven minutes in the morning from 7.30am until 9.00am and in the afternoon from 3.45pm until 6.00pm
Cllr Jan Warwick, Portfolio Holder for Traffic, Transport and Engineering said:
The Winchester Park and Ride service has proved to be extremely popular with commuters and as such, we have seen increased demand - especially during peak times. We have listened to the feedback of our passengers and are very pleased to be introducing this extra bus, which will help to ease delays and increase reliability for those commuters heading into and out of the city.