From shed to chalet: How a council grant brought more than just a cash injection to one local charity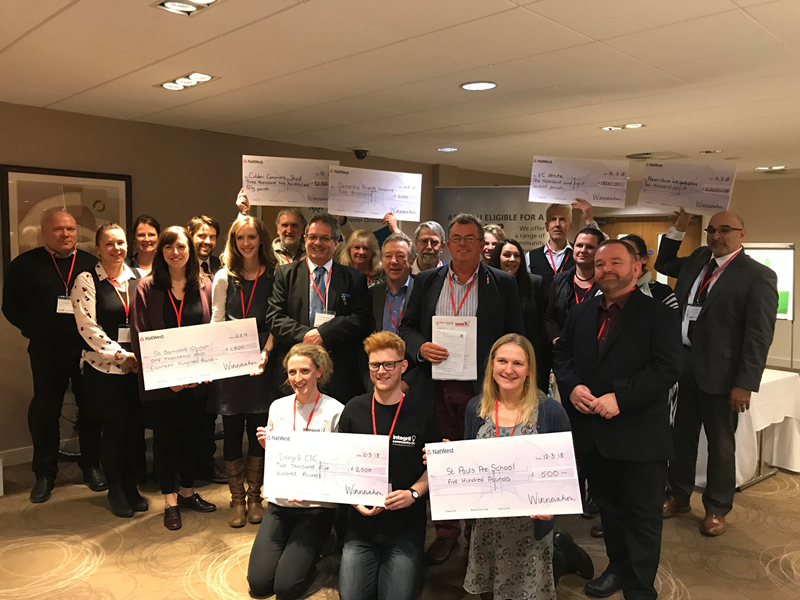 Local charitable organisation, Colden Common Shed is bringing its unique brand of festive cheer to Winchester Christmas Market, thanks to a grant from Winchester City Council
On Monday 10 December it will be selling its wares which have been produced by local residents using tools purchased with money awarded to them from the council.
In March this year, the Colden Common Shed pitched to a panel of 'dragons' at WINnovation - Winchester's funding den event. Its pitch won them a grant award of £3,250, which helped them to purchase a purpose-built wooden shed. The shed is situated in the grounds of the Church Rooms in Colden Common and will enable them to accommodate their ever-increasing user numbers.
Men's Shed is a national organisation providing community spaces for men to connect, converse and create. The activities are often similar to those of garden sheds, but for groups of men to enjoy together with the aim of reducing loneliness and isolation.
Rob Humby, Portfolio Holder for Business Partnerships said:
I am really pleased that the council's grant award and support has provided Colden Common Shed with the opportunity to use a chalet at the Winchester Christmas Market.

The grants offered by the council often provide more than just the obvious financial benefits. We can also support organisations to find opportunities that will help them to network and grow.
We hope that you will visit the Colden Common Shed's charitable chalet on Monday 10 December to show your support".
Steve Badham from Colden Common Shed added:
Since the successful bid for a grant at WINnovation, The Shed has concentrated its efforts on the construction of its new home, consisting of three Log Cabins.

However, when offered the possibility of participating in the Winchester Christmas Market, if only for one day, we jumped at the chance. We aim to spread the news about the "Men in Sheds" concept, whilst hopefully gaining some income towards our running costs, from sales of goods made in The Shed by our members.
Click here to find out more about the funding the Council has on offer or follow us on Twitter You can find your nearest Shed here