Voluntary Sector Support
Winchester City Council has commissioned Community First to provide targeted effective support and advice to voluntary, community and social enterprise organisations across the district for the next two years.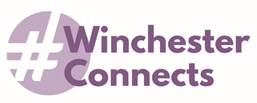 By tailoring support to engage and inspire groups to think differently, as well as providing effective practical help, Community First's experienced team will increase the resilience and effectiveness of organisations and showcase the community and voluntary sector's role in delivering local priorities. Winchester City Council will be holding an annual celebration event later this year to highlight the work they have supported across the district.
In addition to voluntary, community and social enterprise organisations, Community First is keen to hear from any business leaders who would like to share their skills and expertise with the voluntary sector through delivering webinars and podcasts as well as support with marketing and promotion. Community First is also approaching charity leaders to set up a series of networking breakfast meetings in the coming months enabling groups and leaders to discuss and share ideas and identify the issues important to them and the support they need.

For more information, contact Bruce White or Community First's support team.