Loved&Lost
The Nutshell
To open its new season of visual art exhibitions, the Nutshell is delighted to welcome renowned Winchester born photographer Simon Bray to present his project Loved&Lost.
Event details
Address:15 Kings Walk
Winchester
Contact Information:hello@thenutshellwinchester.com
Open hours:Variable - check thenutshellwinchester.com to find out more.
Description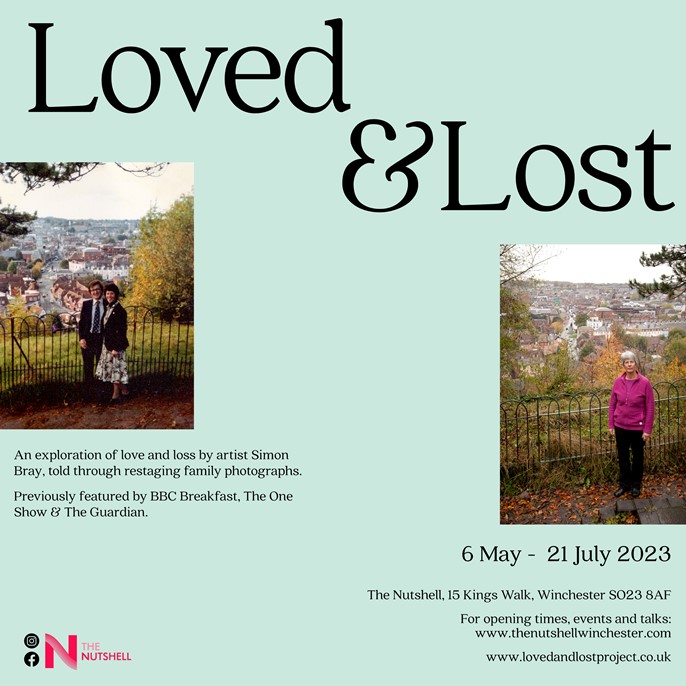 In 2020, Simon was commissioned by The Guardian to make a series of stories with participants who lost family members due to the coronavirus pandemic. The Nutshell will present eight stories from Loved&Lost, told through portrait photography, interview quotes and projected photofilms. This includes the first story that Simon made for the project on St. Giles' Hill, Winchester, that of his mum and late father, which also features in the book, Loved&Lost - Volume 1.
Accessibility

Access for wheelchair users

Assistance dog

Level access venue

Positive about disabled

Seat available