Breast Walk Ever Hampshire
IBM UK Labs, Hursley Park
A brand new event for 2023. Take a walk on the pink side with Against Breast Cancer and walk for life saving research into Secondary Spread Breast Cancer.
Date
May 7th 2023 at 08:00 - May 7th 2023 at 19:00
Event details
Address:IBM UK Labs
Hursley Park
Winchester
Contact Information:events@againstbreastcancer.org.uk
+447801255363
Description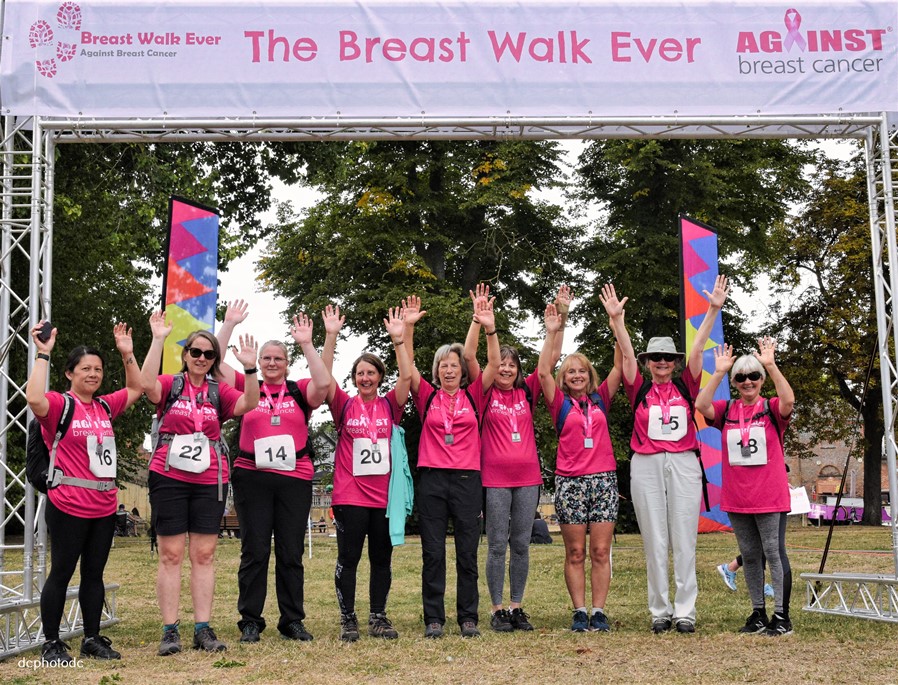 Choose from a marathon, half marathon or 10km distance.
10km is the shortest of the three options; a country loop taking in the picturesque Hampshire village of Hursley which dates back to the 12th century. Follow in the footsteps of King Charles II after his escape from Worcester in 1651 on the Monarchs Way.
The Half Marathon is a larger loop for those with a little more time, taking in the Monarchs Way, Clarendon Way, Itchen Way and a short section on the Pilgrims Way. As well as the outskirts of picturesque Winchester, the route takes in some lovely riverside trails and takes you round St Catherines Hill. A total of 1000 ft of climbing with 2 rest stops along the way.
The marathon offers 26.2 miles of stunning views including the majestic South Downs. At just 2300 feet of elevation over the full distance you get the views without too much pain. The marathon route follows that of the half marathjon for the first 8 miles and the final 4 miles, taking in large parts of the Monarchs & Clarendon Way as well as the Pilgrims Trail before walkers join the breath-taking South Downs Way.
Snapshot of what to expect: Event village with refreshments, toilets and free on-site parking throughout the day. Fully signposted routes with well-stocked feed stations throughout as well as medical support. Medal and massage at the finish. Dogs welcome.
Prices: £12-£28 depending on distance. Discounts for under 18s as well as concessions. 20% discount for teams of 4 or more.
Accessibility

Adapted toilet

Level access venue