Steam Illuminations
The Watercress Line
Steam Illuminations is a unique Christmas, pixel mappable digital LED train! It's an incredible light show on and in a steam train, consisting of thousands of fully controllable colour mixing LED lights and LED wristbands. This makes the train look magical both inside and out.
Event details
Address:The Railway Station, Alresford, Hampshire
Ropley/Alresford/Medstead/Alton
Tickets:Pairs (table for up to 2 people) - £55, tables for up to 4 people - £110, Compartment for up to 6 people - £180
Contact Information:01962 733 810, info@watercressline.co.uk
Description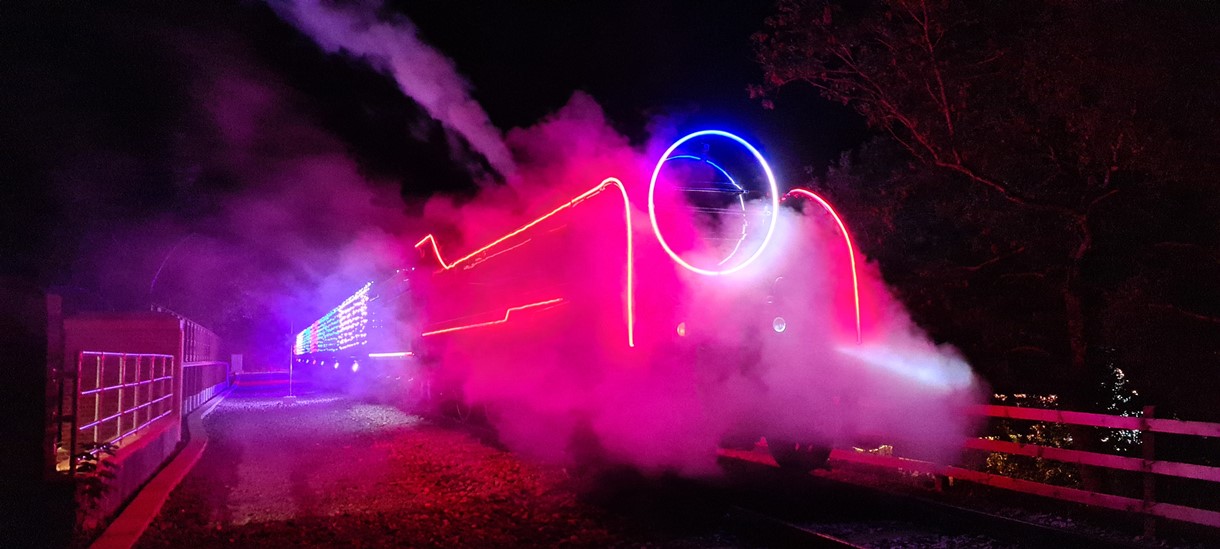 Marvel at the wonderful light show with different colours and flashing patterns, whilst sitting back and relaxing on one of our steam trains as it travels up and down our 10 mile line. There'll also be comical narration throughout your journey from the one and only Voiceover Man, as heard on Britain's Got Talent and X-Factor! This is a wonderful experience for the whole family and is sure to be an event to remember.
Accessibility

Access for wheelchair users

Disability training

Level access toilet

Level access venue

Positive about disabled

Seat available