The Picture of Dorian Gray (Watch at Home Event)
Theatre Royal Winchester
Each of us has heaven and hell in them. In a profile pic-obsessed, filter-fixated world where online and reality blur, influencer Dorian Gray makes a deal. For his social star never to fade. For the perfect self he broadcasts to the world to always remain. But as his mental health starts to decline, as corruption and murderous depravity start to creep into his world, the true and horrific cost of his deal will soon need to be met.
Date
March 16th 2021 all day - March 31st 2021 all day
Event details
Address:Theatre Royal Winchester
Jewry Street
WInchester
Contact Information:boxoffice@playtothecrowd.co.uk
Description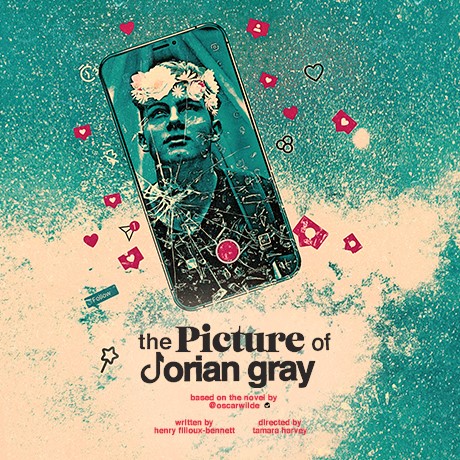 From the team behind the New York Times Critic's Pick, five star "game-changer" (Telegraph) online production of What a Carve Up! comes a brand-new adaptation that brings Oscar Wilde's Faustian tale kicking and screaming into a world of Instagram, Facebook and dating apps.
Age guidance 16+
Content warning: The Picture of Dorian Gray includes strong language and contains scenes of self-harm, suicide, death and mental illness which some viewers may find upsetting.
Watch at Home Tue 16 Mar 2021 - Wed 31 Mar 2021.