The Winter Tree
City Space
Matters have moved on. Some 15 years ago the slide dissolve work Magic Forest was exhibited at the Science Museum London and toured extensively internationally thereafter. Andrew Carnie has now revisited the science labs from which he gained insight to make this original work.
Dates
July 6th 2020 at 10:00 - August 22nd 2020 at 16:00
Event details
Address:City Space, Winchester Discovery Centre
Jewry Street
Winchester
Tickets:Entry free. Donations welcome
Contact Information:http://www.hampshireculture,org,uk
Open hours:See Hampshire Cultural Website for details
Description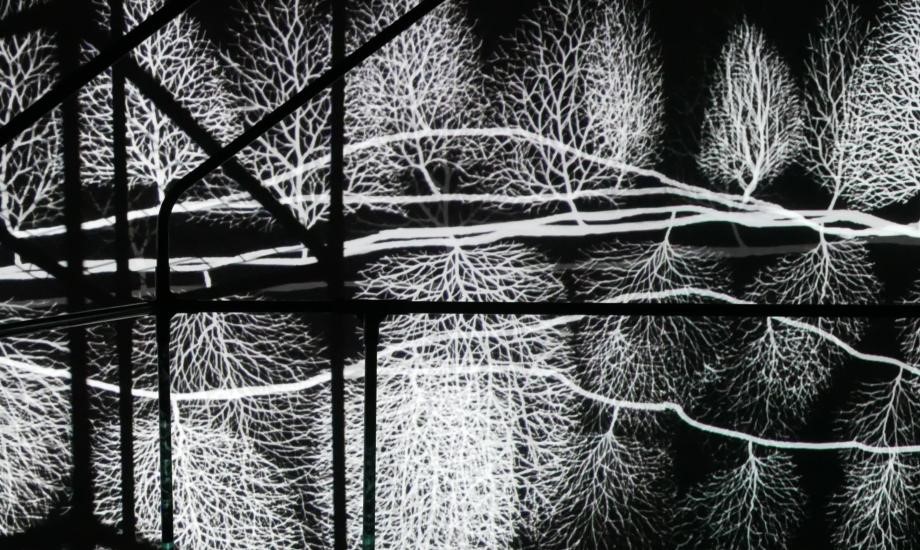 Now with funding from Arts Council England, Carnie has been looking at different neurological fields and the wider area of dendritic form, Tree like structures.
What does the science tell us and offer for reflection? How do we understand our sense of self and the way we relate to the world we are born into?
Andrew Carnie is an artist and academic at Winchester School of Art, Southampton University. His practice often involves a meaningful interaction with scientists.
http://www.andrewcarnie.uk