Auction on behalf of the Mayor of Wincheste's Charties
Winchester Visitor Information Centre
Handmade Patchwork Wall Hanging offered by RBL Women's Section to be auctioned off on behalf of the Mayor's Charity.
Event details
Address:Winchester Visitor Information Centre
Guildhall Winchester, The High Street
Winchester
Contact Information:01962 840 500
Description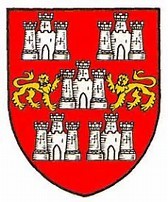 Bid envelopes can be collected from Wincheter Visitor Information Centre to make silent pledges with no money upfront,.The wall hanging can be seen in the Winchester store Closs and Hamblin (C&H).
The Mayor's Charities are The Firefighters' Charity, Winchester First Responders, Winchester Hospice and The Children's Society.
Deadline for the seled bids is March 23rd 2020