Aladdin
Theatre Royal Winchester
A traditional family pantomime written and directed by James Barry and music by Simon Slater.
Date
December 4th 2021 at 19:00 - January 2nd 2022 at 17:00
Event details
Address:Theatre Royal Winchester
21-23 Jewry Street
Winchester
Tickets:Please see website for ticket prices
Contact Information:01962 840 440
Description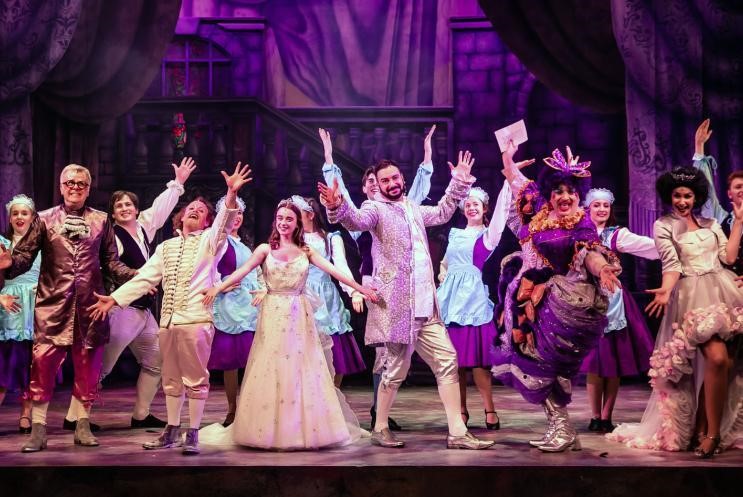 Make your wishes come true for Christmas 2021 with a spellbinding production of Aladdin.
Can our hero find the magic lamp and marry the girl of his dreams – Princess Jasmine?
Or will Aladdin's plans be thwarted by the villainous Abanazar, who wants the lamp – and the princess – for himself?
Magic, mirth and mayhem abound in this timeless rags to riches tale, brought to you by the same team behind 2019's panto, Dick Whittington and 2020's Four Dames in Search of a Panto.
With original songs, a great cast and hilarious script, this family show will be pure Genie-us!
Date
Times
Performance Type
Sat 4 Dec
7pm
Preview
Sun 5 Dec
11am
2.30pm
Preview
Tue 7 Dec
10am
Green
Tue 7 Dec
7pm
Preview
Wed 8 Dec
1pm
Green
Wed 8 Dec
7pm
Silver
Thurs 9 Dec
1pm (relaxed & signed)
Green
Fri 10 Dec
10am
Green
Fri 10 Dec
7pm
Silver
Sat 11 Dec
11am
2.30pm
Gold
Sat 11 Dec
7pm (signed)
Silver
Sun 12 Dec
11am (audio described)
Touch Tour from 10am
2.30pm
Gold
Tue 14 Dec
10am
1pm
Green
Wed 15 Dec
10am
1pm
Green
Fri 17 Dec
10am
Green
Fri 17 Dec
5.30pm
Silver
Sat 18 Dec
11am
2.30pm
7pm
Gold
Sun 19 Dec
11am
2.30pm
Gold
Tue 21 Dec
2.30pm
7pm
Gold
Wed 22 Dec
11am
2.30pm
7pm
Gold
Thurs 23 Dec
11am
2.30pm
7pm
Gold
Fri 24 Dec
11am
2.30pm
Gold
Sun 26 Dec
2.30pm
7pm
Gold
Mon 27 Dec
11am
2.30pm
7pm
Gold
Tue 28 Dec
11am
2.30pm
Gold
Thurs 30 Dec
2.30pm (relaxed & signed)
Silver
Thurs 30 Dec
7pm
Gold
Fri 31 Dec
11am
2.30pm
Gold
Sat 1 Jan
2.30pm
Gold
Sun 2 Jan
11am
Silver
Sun 2 Jan
2.30pm
Gold
Accessibility

Access for wheelchair users

Adapted toilet

Hearing system

Level access toilet

Level access venue

Positive about disabled