BP Portrait Award 2018
The Gallery, Winchester Discovery Centre
On tour from London's National Portrait Gallery, this award represents the very best in contemporary portrait painting.
Dates
March 30th 2019 at 10:00 - June 26th 2019 at 17:00
Event details
Address:Jewry Street
Winchester
Contact Information:01962 873603
Open hours:Monday: 9:00am - 7:00pm
Tuesday: 9:00am - 7:00pm
Wednesday: 9:00am - 7:00pm
Thursday: 9:00am - 7:00pm
Friday: 9:00am - 7:00pm
Saturday: 9:00am - 5:00pm
Sunday: 11:00am - 3:00pm
Description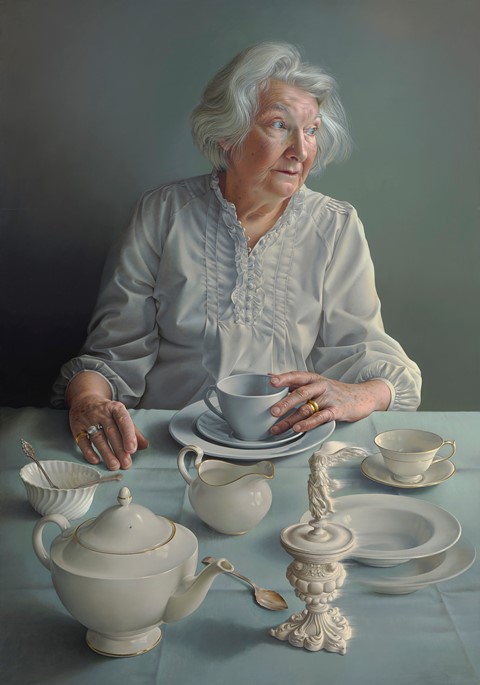 The BP Portrait Award is the most prestigious portrait painting competition in the world.
The award is aimed at encouraging artists of all ages to focus upon and develop the theme of portraiture in their work and this year's exhibition has 48 exceptional entries.
The winning entry, by London-based artist Miriam Escofet, is An Angel at my Table, a portrait of the artist's mother drinking tea. The portrait was selected from 2,667 entries from 88 countries, submitted for judging anonymously by a panel which included journalist Rosie Millard and artist Glenn Brown.
Accessibility

Access for wheelchair users

Level access venue