We found it in Chesil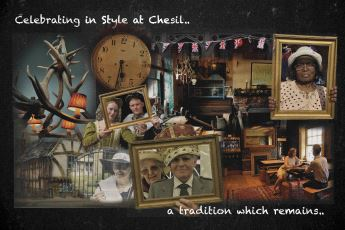 This art project, inspired by the Chesil Street area of Winchester, is made up of six large panels featuring the stories, memories and photographs of local people. The panels have now moved to new locations.
Two have gone to the St John's Charity, one to the Chesil Theatre and another to All Saint's Primary school. The information board went to the family of Mr Harris who made a bequest to the council for accommodation for the elderly. This contributed towards the cost of the development. Planning permission has been granted for the remaining two art panels to be displayed at the entrance to the Chesil railway tunnel behind the Chesil multi storey.

The £4,000 community project was led by Salisbury-based artist Laurence Dube-Rushby and involved a wide range of local residents and groups, including pupils from All Saint's School, young people and staff from the Chesil Theatre, residents at the St John's charity, local businesses such as the Black Boy, Steele Funeral Directors and the Chesil Rectory and local organisations such as Winchester City Mill, Winchester tour guides and the Hampshire Cultural Trust.
Artist Laurence Dube-Rushby said:
It was amazing to discover a wealth of historical facts related to the street as well as personal stories. Chesil Street seems like a whole separate part of Winchester with a real identity attached to it. I have really enjoyed the time I spent here with all the wonderful business-owners, residents, young people and visitors. I hope they like the designs as much as I enjoyed making them.

More information in the hoardings can be found in the downloadable brochure.
For more details of the art project and to see the finished designs visit Laurence's Facebook page www.facebook.com/wefounditinchesil.