Cultural Network Group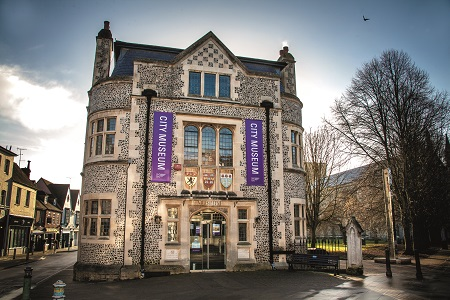 The last Cultural Network group meeting was held on Thursday 5 December in City Museum, Winchester.
Jane Baker from the Hampshire Cultural Trust spoke about what the trust does and how it operates.
Helena Pozniak (freelance features writer for magazines, universities and national newspapers including The Guardian and The Telegraph) talked about what major publications are looking for from your promotional material.
Ther next meeting will be held in the New Year.
The Cultural Network Group
Local cultural and creative organisations and practitioners have the opportunity to come together to discuss common themes and challenges, and to offer peer-to-peer support as part of an extended team.
The network provides a platform for information sharing, collaborative working, joint funding bids and lobbying. Each meeting is organised by a different cultural organisation in the District, and in a different venue. Winchester Science Centre, the Chesil Theatre and The Nutshell are among those who have hosted events. There is no charge to attend the meetings.
The development of a local network was a recommendation in the Council's 2014 Cultural Strategy, called Culture, Innovation and the Creative Economy.
Attendance at network events is open to all those with an interest in arts and culture. The mailing list is held by the Council. To be added to the list please contact Carol Hussey on 01962 848 196 or email Carol Hussey at chussey@winchester.gov.uk.