Business support for cultural and creative organisations
Support for cultural and creative organisations and individuals:
Winchester City Council advice for businesses and residents: https://www.winchester.gov.uk/covid19
Arts Council England Covid 19 support: www.artscouncil.org.uk/covid19
Charity Tax Group Coronavirus information hub for charity tax and finance professionals: www.charitytaxgroup.org.uk/news-post/2020/coronavirus-information-hub-charity-tax-finance-professionals/
The Creative Industry Federation has compiled a webpage of sector specific advice: www.creativeindustriesfederation.com/news/covid-19-guidance-sector. It is also offering free membership to freelancers for the duration of the crisis and is producing weekly email update bulletins: www.creativeindustriesfederation.com/news/free-federation-membership-six-months
The Institute for Professional and Self Employed people (IPSE) is working with the Creative Industry Federation to lobby on behalf of the self employed. They have also produced an advice hub: www.ipse.co.uk/coronavirus-hub.html
My Cake have produced a listing of hardship funds for artists: https://drive.google.com/file/d/1aDxpqxRHrkUAWdtY7lJICSqdOy4vWltX/view?fbclid=IwAR20S7ZB-X5BRH3heL6bV-EmIXxPWJYyzyPV5JNQHX9ksQ5ldQjgcY_OpUc
HMRC: Covid-19 help line for self-employed and businesses: 0300 456 3565
The Solent Growth Hub has set up a page giving navigation to appropriate advice: www.solentgrowthhub.co.uk/coronavirus/
Business support service for Winchester District businesses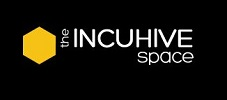 This FREE service, provided by IncuHive on
behalf of Winchester City Council, aims to remove the barriers that stop people from starting and growing a business in the District.
1:1 Mentoring
During COVID-19 Incuhive will continue supporting Winchesters business community and they will resume their regular face to face services as soon as possible.
IncuHive offer online business support services via their purpose built web platform, if you are a Winchester district business then you can sign-up for free and access a range of workshops, video tutorials, video based 1:1 mentoring and much more to help support your business with challenges and this will be available to businesses until regular face to face services commence again.
IncuHive offer free 1:1 sessions with a business advisors for any local business. Chat to their in house entrepreneurs about your idea, your struggle or just to have a sounding board with a likeminded person. They are fully inclusive and will support any business with an initial one hour simple business model plan to fully understand your business, motivations and success factors and then set you on a path to gain further support and growth.
Sign-up here : https://incuhive.co.uk/index.php/mentoring-support-signup
For any queries, please contact IncuHive directly at hello@IncuHive.co.uk. Alternatively to speak to someone, call 0800 689 3564.
This is a business advisory service and is not able to critique your creative work.
How to Spot, Avoid and Report Fake Cheque Scams
This guide has been prepared to help keep your finances safe: www.businessexpert.co.uk/fake-cheque-scams