Winter Support Payment Grant Scheme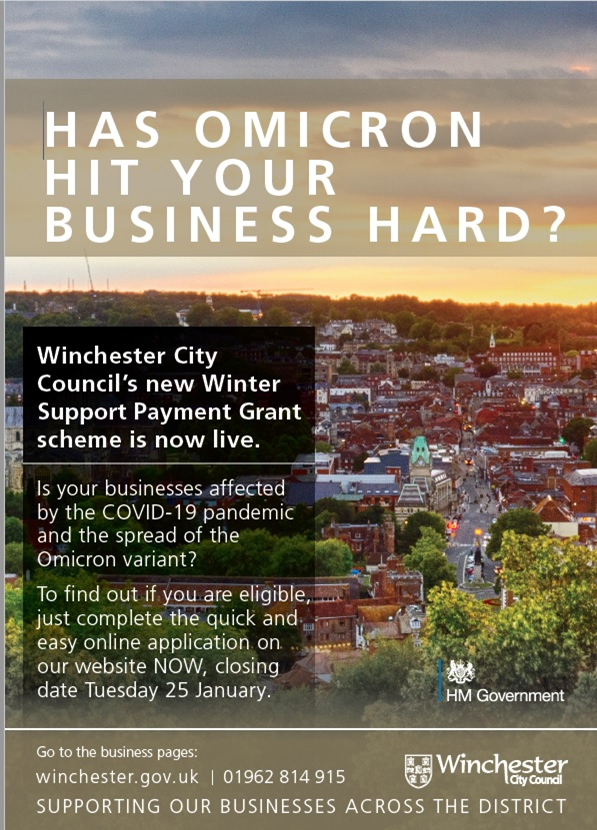 Winchester City Council is launching a new Winter Support Payment Grant scheme to support businesses most affected by the COVID-19 pandemic and the spread of the Omicron variant. A grant payment will be made to eligible businesses following the completion of the Winter Support Payment declaration application form. The value of the grant will be dependent upon the volume of applications received.
The online declaration application can be found here: Winter Support Payment Application Form
The deadline for submission of applications is 9am on Tuesday 25 January 2022.
The full policy and guidance are available to download on right hand side of this web page.
This policy and grant programme are subject to change should there be any further changes to restrictions and/or additional support being provided by government.
This payment is funded by the remaining Additional Restrictions Grant Fund including the top up announced by government on 21 December 2021.