Whiteshute Ridge Project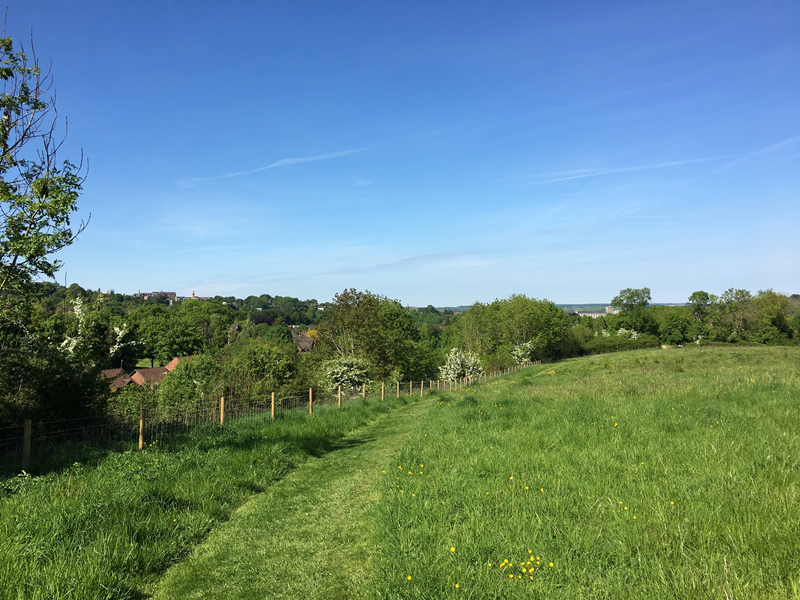 News from the Ridge...
Winchester City Council have contracted Morton:Pattison to undertake improvements to the ridge, fixing and weighting gates and installing a new handrail to the steps from Sainsbury's, helping to make the ridge more accessible for everyone.
Other works that will be completed before winter include applying stone to boggy areas in gateways and on tracks as well as improving cattle water troughs.
Two more new additions to the ridge are the interpretation boards, created by artists Dan and Rosemary Powell. These boards capture the beauty of Whiteshute Ridge and it's wildlife as well as providing information about it. Once installed, these will be found by the main access point at the Sainsbury's end of the ridge, and at the centre gate that splits the ridge into two compartments.
The cattle, owned by Hampshire and Isle of Wight Wildlife Trust, will be returning to Whiteshute for grazing over the winter to continue the grassland management to increase biodiversity. They will be arriving between mid-autumn and early winter and we will be publicising their arrival date via our social media channels as well as on the ridge, giving plenty of notice of their arrival.
If you have any questions or comments regarding Whiteshute Ridge, you can contact us via email at landscape@winchester.gov.uk