Taplings Road Play Area - Design Phase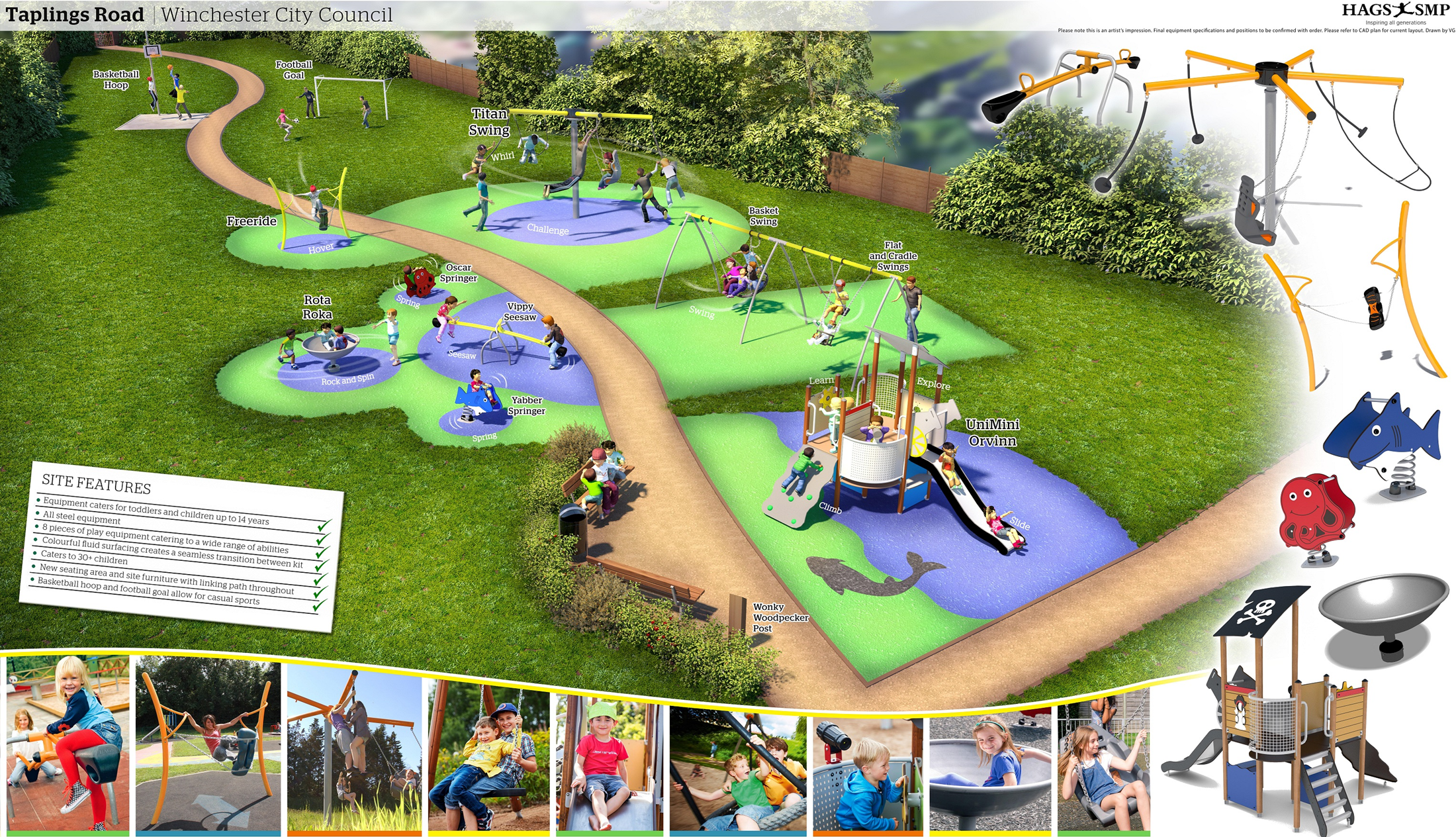 Following a very successful public consultation where 478 votes were cast we are excited to be able to announce that the winning design was design number 1 with 268 votes.
The winning contractor were HAGS and we have already been in contact with them to place an order for the new play equipment. Please keep an eye on the website for further details and timescales for installation.
We hope you will enjoy your new play area.